After Russian Meteor, California Fireball Catches Public's Attention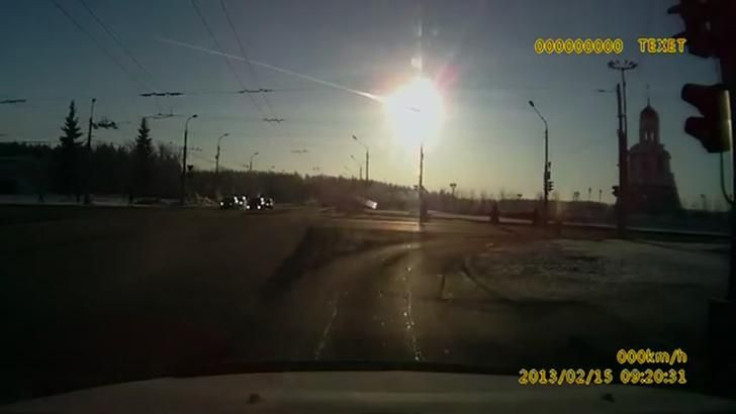 News of a meteor exploding over Russia made international headlines the same day that a number of San Francisco, Calif., area residents reported seeing a fireball flying overhead on Friday.
The luminous streak of light that rocketed across the San Francisco Bay Area sky included none of the sonic booms, broken glass or damage that followed the meteor that exploded above Chelyabinsk, Russia, on Friday morning. More than 1,000 people were injured in that event -- which collapsed a factory roof and shattered windows for miles -- but, lucky for Northern California citizens, the U.S. fireball wasn't even a meteor at all.
Mike Hankey, operations manager for the American Meteor Society at Pennsylvania State University, told the Associated Press the event was just a fireball.
"Fireballs happen every single night, all around the world," he said, adding that most fireballs go unseen because they flame out over the ocean. "The media attention on the Russian thing got people's attention, so they're more likely to notice things in the sky … Usually these things break up into small pieces and are difficult to find."
His colleague, Jonathan Braidman, said that the California fireball appeared to be a small piece of a larger meteor that "somehow" made its way across earth's atmosphere. Authorities in the area reported receiving dozens of calls describing the strange activity.
"This is a very common occurrence," Braidman said. "What is uncommon is that it's so close to where people are living."
While Californians were spared damage similar to what the Russian meteor wrought, there was a similar amount of amateur video footage taken.
"It looked just like the one I saw back in October except it was a little smaller," witness Gina Johnson told NBC Bay Area. "It was greenish in color just like the one in October. Everyone in the parking lot stopped and looked at it,"
The dash cam video below was recorded at 7:44 p.m. while the driver was headed southbound toward the San Francisco Bay peninsula.
© Copyright IBTimes 2023. All rights reserved.
FOLLOW MORE IBT NEWS ON THE BELOW CHANNELS