Russia Meteor 2013: Damage To Top $33 Million; Rescue, Cleanup Team Heads To Meteorite-Hit Urals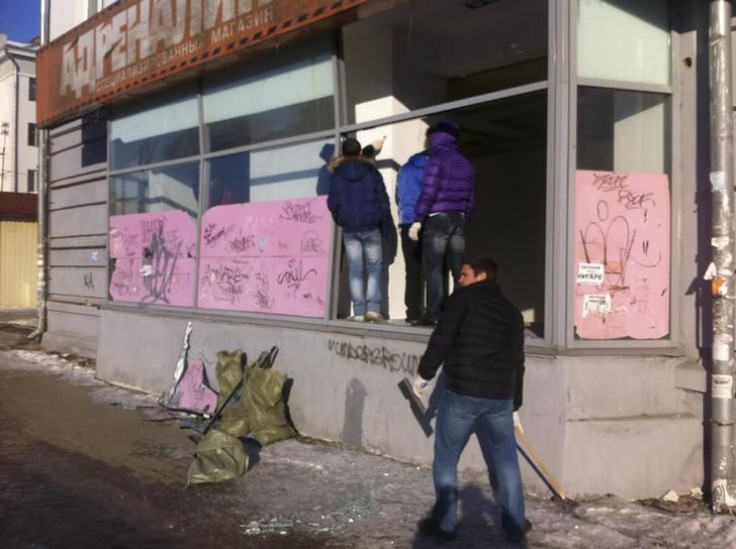 Thousands of workers have been dispatched to Russia's Chelyabinsk region to clean up the damage from a meteor that exploded over the Ural mountains on Friday, damaging buildings, shattering windows and showering people in the area with flying glass.
Russian President Vladimir Putin ordered about 20,000 members of the nation's civil defense service to be deployed to the area, along with seven aircraft, state-run news agency RIA Novosti reported.
"We have a special team working ... that is now assessing the seismic stability of buildings," Emergencies Minister Vladimir Puchkov told residents in the central industrial city of Chelyabinsk on Saturday in televised remarks. "We will be especially careful about switching the gas back on."
An area equaling about 200,000 square meters had broken windows that were shattered by the meteor's explosion, Russia's Emergency Ministry reported.
Fifteen people, including three children, were still being treated in a hospital, the ministry added. They were among roughly 200 children and 1,000 adults who were injured Friday.
The latest data reveals that 3,724 apartments, 671 educational institutions, 69 cultural facilities, 34 hospitals and clinics, 11 social facilities and five sport venues in the Chelyabinsk region were damaged by the impact wave following the explosion, according to Russia Today.
Around 100,000 homeowners had been affected by the incident, Chelyabinsk Region Governor Mikhail Yurevichto told RIA Novosti on Saturday.
(A video of the meteorite shock wave blowing out windows and doors at an office facility. Via Russia Today.)
"I think yesterday was a second birthday for our region and its residents," Yurevichto said on Saturday after inspecting the damage. "Had the meteor been a little bigger, it would have caused a real catastrophe."
The cost of the damage is estimated to top 1 billion roubles ($33 million), CNN reports.
Officials will take out bank loans to pay for repairs to meteorite damage, Yurevich said. He also asked for at least 500 million rubles in repairs to be subsidized by the federal government.
Life in the city had largely returned to normal by Saturday.
Repair work had to be done quickly because of the freezing temperatures, which sank close to -20 degrees Celsius (-4 Fahrenheit) at night.
Puchkov said repair work in Chelyabinsk will be completed in three days, adding that basic utilities such as power, transport and telephone lines are functioning normally.
The broken windows at all medical institutions and about a third of the other buildings have already been repaired. By Monday, all schools and kindergartens are expected to resume normal operations, Russia Today reports.
Meteorite Fragments Sought
Alongside cleanup efforts, Russia's emergencies minister said experts were also seeking to recover meteorite fragments of the meteor. The meteor is believed to have landed in a lake near Chebarkul, a town in the Chelyabinsk region.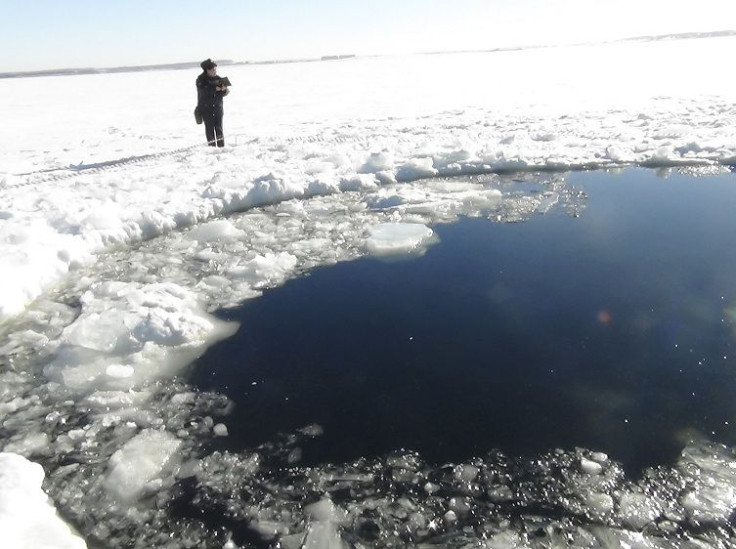 "The experts are looking everywhere where pieces of the meteor may have landed," Puchkov told Russia's news agency Interfax.
Search teams said they had found small objects up to about 1 cm (half-an-inch) wide that might be fragments of a meteorite, but no larger pieces.
According to U.S. space agency NASA, the meteor was 55 feet across before entering Earth's atmosphere and weighed about 10,000 tons.
It exploded miles above Earth, releasing nearly 500 kilotons of energy -- about 30 times the size of the nuclear bomb dropped on the Japanese city of Hiroshima in World War II, NASA added.
"We would expect an event of this magnitude to occur once every 100 years on average," said Paul Chodas of NASA's Near-Earth Object Program Office at the Jet Propulsion Laboratory in Pasadena, Calif.
NASA added that the meteor was the largest such object reported since 1908, when a meteor hit Tunguska, Siberia.
© Copyright IBTimes 2023. All rights reserved.
FOLLOW MORE IBT NEWS ON THE BELOW CHANNELS