After Saudis Sever Ties With Iran, US Faces Political Hurdles With Middle East Countries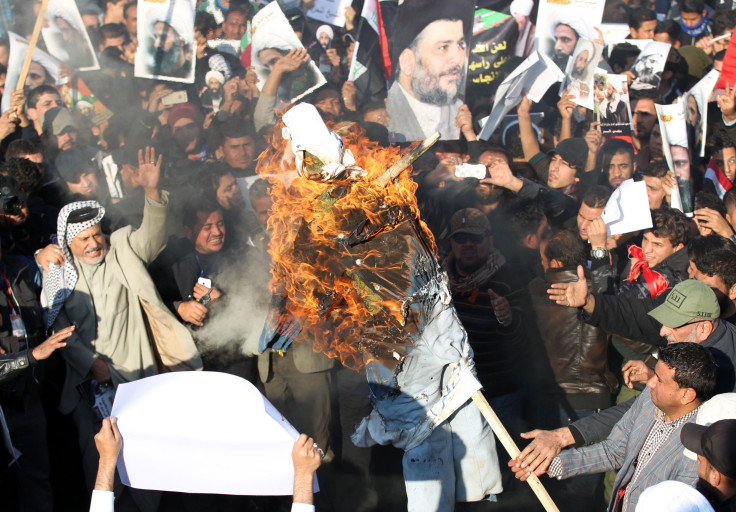 The Saudi Arabian government cut diplomatic ties with Iran Sunday and gave diplomats 48 hours to leave the country. The announcement came after Iranian protesters, outraged over the execution of Shiite cleric Nimr al-Nimr, ransacked the Saudi embassy in Tehran and set it on fire.
The diplomatic break between the two oil-rich Middle Eastern nations will force the U.S. to balance relations with Saudi Arabia, one of its most important allies, which supplies millions of dollars to aid the fight against the Islamic State group, and threatens its recent detente with Iran, whose cooperation is vital to the implementation of President Barack Obama's historic nuclear deal.
"This is going to make our life much more difficult," said James Jeffrey, former deputy national security adviser to George W. Bush. "There is no obvious justification for the Nimr execution and it is going to further inflame our relations in the nation."
Jeffrey added that al-Nimr was "not a terrorist" and should not have been killed. A WikiLeaks cable shows U.S. consular officers met with al-Nimr back in 2008 and discussed his seeking to distance himself from previously reported pro-Iranian and anti-American statements.
The U.S. has yet to release a statement following Saudi Arabia's dismissal of Iranian diplomats but analysts say the Obama administration will have to convince not only Saudi Arabia, but the rest of the Gulf region, that it has not abandoned its support for the country in favor of Iran.
If it does not make a significant statement in support of the Gulf nation, the U.S. will risk alienating one of its essential allies in the fight against ISIS. But the U.S. might not be willing to go to bat for the country, Jeffrey said, because it still needs to implement the Iranian nuclear deal, and because the new leader of Saudi Arabia is seen to have worsened the human rights situation in his country.
Despite the silence from the U.S. following the execution, the State Department and the White House have both issued warnings to Riyadh, urging officials to do more to protect human rights in the country -- a longstanding issue between the two countries.
"We reaffirm our calls on the government of Saudi Arabia to respect and protect human rights, and to ensure fair and transparent judicial proceedings in all cases," spokesman John Kirby said, in a statement after the execution.
Obama is on vacation with his family in Hawaii, but White House deputy national security adviser Ben Rhodes said the administration has urged the Saudis to show restraint regarding respect for human rights.
"We broadly, I think, have concerns about human rights issues in Saudi Arabia, and again we also would like to see steps taken by Saudi Arabia and other countries to reduce sectarian tensions in the region," Rhodes said, according to Reuters.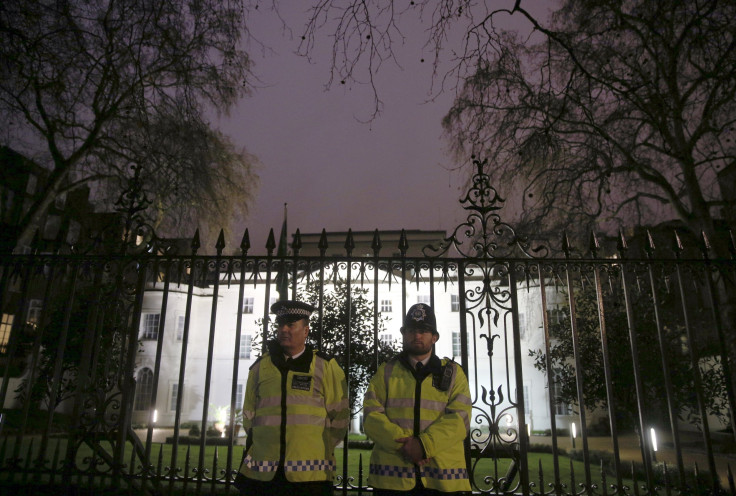 Presidential candidate Hillary Clinton said Saturday that Saudi Arabia's human rights record and the recent execution "raises serious questions that we have to raise directly with the Saudi government."
"We have governments we work with on a number of issues whose policies and values are antithetical to ours, to be just blunt about it. And yet who also have certain interests with us that we are involved in," she said, in response to a town hall question about how she would handle the situation as president.
The Saudis became an important U.S. partner during the Cold War and American businesses are deeply invested in the country's oil sector. Saudi Arabia was the top destination for U.S. arms in 2014, and the trade is expected to grow 52 percent in 2015 to $9.8 billion. In exchange for U.S. protection and military support, Saudi Arabia allows the U.S. to operate drone bases in the country to carry out its campaign to hunt and target militants.
That partnership, analysts say, has slowly degraded over the past two years. The Saudis have watched the U.S. favor Iran in ways that it had not expected, Jeffrey said.
"They have a lot of people on their enemy list. They had Saddam, they had ISIS and al Qaeda. But at the top of the list is Iran," Jeffrey said. "We have backed down … Over the weekend we heard Secretary [John] Kerry talking about Assad staying in power. What this tells the Saudis is that they think we have clipped onto Iran."
Now, the Saudi Arabian government has taken the task of protecting itself into its own hands.
"Saudi Arabia is no longer tethered to the American alliance," wrote Ray Takeyh, a senior fellow at the Council on Foreign Relations, a think tank in Washington, recently. "The House of Saud is beginning to rely on its own resources."
Still, Saudi Arabia continues to worry about its image in America, especially in regard to human rights. After the appointment of Salman bin Abdulaziz Al-Saud to the Saudi throne last January, the government conducted more than 150 executions -- a big uptick from years past. So, it has devoted resources to a sophisticated public relations campaign in Washington.
The country has enlisted top American lobbyists to help on the campaign, which kicked off after the country led a coalition into Yemen to bomb Houthi rebels -- supported by Iran -- who had taken over the capital of Sana'a. And the public relations outreach is designed to maintain close ties with the U.S. during the war in Yemen that has killed more than 6,000 people, many of them civilians.
"They just sent us a very big message," Jeffrey said. "If [the U.S.] decides to pivot away from a volatile region …. this is the world it gets."

Correction, Jan. 4, 2016, 6:46 a.m. EST
A previous version of this article said that Iran was one of the United States' most important allies. This has been changed to reflect the more complex relationship between the two nations.
© Copyright IBTimes 2023. All rights reserved.