AIG Announces First Dividend Since 2008 Bailout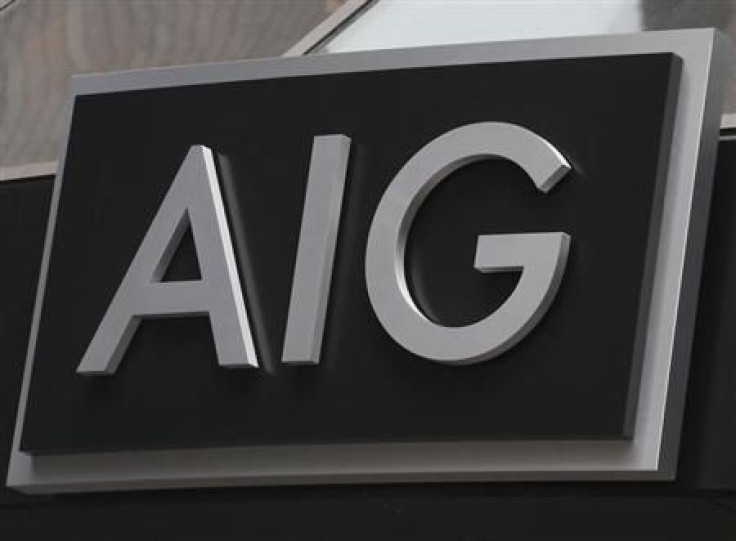 American International Group Inc. (NYSE:AIG) declared its first capital return since its bailout five years ago, via a dividend and share buyback, sending its shares up 6 percent after the bell on Thursday, Reuters reported.
The insurer, which was almost wiped out by derivative bets in the crash in 2008 and which finished paying back funds early this year, authorized the repurchase of $1 billion in stock after profit jumped 17 percent, according to Bloomberg. Shares rose in extended trading.
AIG said that net income had climbed to $2.73 billion, or $1.84 a share, from $2.33 billion, or $1.33, a year earlier, Bloomberg reported. The quarterly dividend is 10 cents a share. Operating profit was $1.12 a share, surpassing the 86-cent average estimate of 20 analysts surveyed by Bloomberg.
"Return of the quarterly dividend as well as the buyback is a clear affirmation of the progress AIG has made since the mortgage crisis," Macquarie Equities Research analyst Amit Kumar said in an email to Reuters.
AIG, in December, paid back part of the $182.3 billion the U.S. government spent on its rescue by selling more than $60 billion in assets such as Asian insurers and a U.S. consumer lender, according to Bloomberg. Robert Benmosche, AIG's chief executive officer, is focused on bettering profits and struck deals earlier this year to expand in markets such as Turkey and China.
"The underlying operational recovery story, you expect to continue to play through," Josh Stirling, an insurance analyst at Sanford C. Bernstein & Co., told Bloomberg, before results were announced. "It's well along the course to becoming a normal company."
AIG also reported robust growth at its property casualty insurance unit, indicating the insurer is on its way to improving profitability, according to Reuters. AIG has not paid dividends since it received the initial portion of a U.S. taxpayer-funded bailout that eventually topped $180 billion.
"AIG is a fundamentally different, simpler company than it was three years ago," Benmosche noted in a statement. AIG hasn't reported an annual underwriting profit since 2007, but the first quarter has apparently signaled a turning point.
According to Stirling, "Investors want to see that AIG is recovering and driving margins by transforming its property and casualty business."
© Copyright IBTimes 2022. All rights reserved.
FOLLOW MORE IBT NEWS ON THE BELOW CHANNELS