Air Canada Raises Annual Cost Forecast, Misses Earnings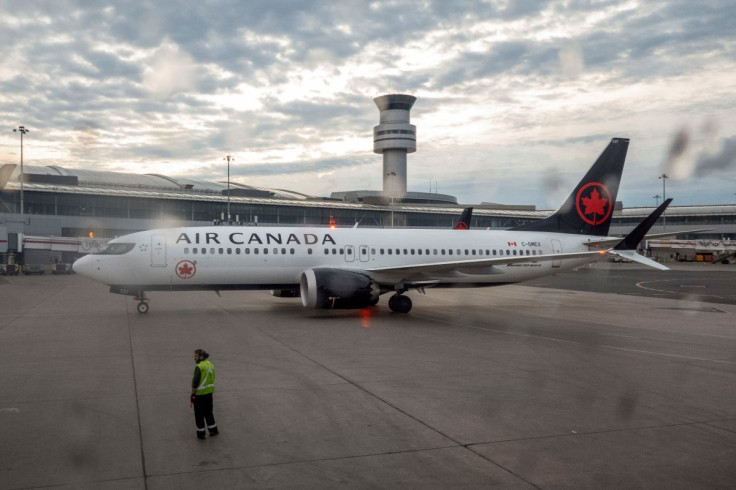 Air Canada on Tuesday missed on earnings as costs rise after posting a smaller quarterly loss and forecasting higher full-year expenses, sending shares down 1% in morning trade.
North American carriers are flying more passengers after a pandemic-induced slump, but face rising labor costs and high jet fuel prices, along with staffing shortages and congestion at some airports.
Canada's largest carrier has wrestled with complaints over long lines and lost luggage at some hubs, but executives see improvements in baggage handling and demand for international travel as bright spots.
Air Canada doesn't see any impact from forecasts of a possible economic turndown. Bookings going into the fourth quarter remain strong, with load factors projected to be in line with 2019 levels.
"We're not seeing any evidence of a slowdown," Chief Executive Mike Rousseau told a call with analysts.
Air Canada expects 2022 adjusted cost per available seat mile to be up about 15% to 17%, above 2019 levels, compared with a previous forecast of 13% to 15% higher.
U.S. carriers are also struggling to offset higher costs by raising fares.
Air Canada Chief Commercial Officer Lucie Guillemette said the carrier sees strength in sixth freedom flying, where it indirectly flies U.S. passengers to international cities such as London following a stop at one of its Canadian hubs.
Guillemette said June represented "a record month for absolute sixth freedom customers in AC's history."
The carrier's sixth freedom traffic on Atlantic routes accounted for 6% of total revenues during the second quarter of 2022, compared with 5% during the quarter in 2019.
Air Canada reported a second-quarter operating loss of C$253 million ($196.87 million), compared with a loss of C$1.13 billion a year earlier. It reported a loss of C$1.60 per diluted share.
Analysts on average were expecting a loss of C$0.91 per share according to estimates by Refinitiv.
Operating revenue in the three-months ending June 30 was C$3.98 billion, compared with C$837 million in the same quarter last year.
($1 = 1.2851 Canadian dollars)
© Copyright Thomson Reuters 2023. All rights reserved.