Air India in Trouble; Banks May Downgrade Loan to the Carrier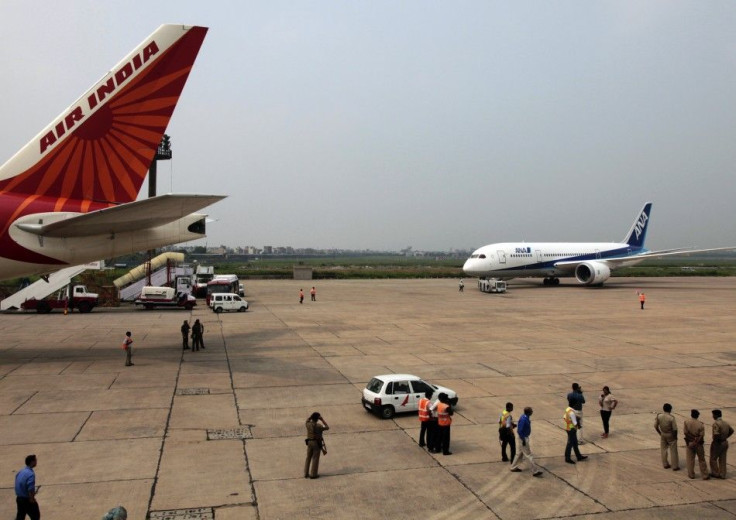 Indian lenders may have to downgrade their loans to loss-making state-run Air India after they deferred a long-pending debt restructuring proposal, seeking a revision and making it tougher for the carrier to raise funds, three sources said.
Banks are now expecting the federal government to bail out the carrier, which has overdues of more than 60 days with some banks, two of the sources said.
Banks consider an account as non-performing once the borrower fails to pay interest dues for 90 days.
Now, the problem is to find funding for Air India. We are happy to look at short-term debt but it has to be viable, said one of the lenders to the carrier.
The national carrier is already burdened with debt worth $4 billion. Banks are reluctant to accept dividend-paying equity in the airline as part of loan restructuring, because the airline has been reporting losses since 2007, the sources said.
The lenders were also concerned that provisions worth nearly $2 billion may hit their profitability if the loan was restructured.
The restructuring proposal was prepared by SBI Capital Markets Ltd, the investment banking arm of the country's biggest lender State Bank of India.
The concern is that Air India is not at a stage to service the equity, said another of the sources.
In March last year, a consortium of 13 banks led by State Bank of India picked up a 23.4 percent stake in Kingfisher Airlines (KING.NS), another loss-making Indian carrier, at 64.48 rupees a share.
Shares of Kingfisher have fallen a third since and are currently trading around 22 rupees.
Kingfisher has been struggling to raise funds and service its loans. Earlier this month, state-run SBI said its loan to Kingfisher had become non-performing.
Banks had a bad experience with Kingfisher Airlines (KING.NS) after they took up a stake in it. So they are not interested, another source said.
Lenders have turned wary of the Indian aviation sector because of a series of financial problems plaguing the industry and are now relying on the government to support Air India with more funds.
Rising oil prices, high taxes of jet fuel and a fierce price war driven by high competition have made most Indian carriers unprofitable.
A government report in December said the total debt of India's airlines is expected to hit $20 billion in the year ending March.
GOVERNMENT SUPPORT
India's aviation ministry proposes to provide 330 billion rupees to Air India by 2017 as part of the government's 12th Five-Year Plan.
But the country's Civil Aviation Minister Ajit Singh issued a sharp warning to Air India on Wednesday asking it to become competitive and rationalise its costs.
Government cannot keep on pouring money there, he told reporters on the sidelines of an event in New Delhi.
Making matters worse for Air India is its disgruntled employees.
The Aviation Industry Employees Guild, which represents about 8,000 Air India employees, has threatened to go on strike from January 14 in protest against a delay in payment of salaries, the Economic Times reported.
The ball is now in the court of the government and time is running out for both the government and the banks, another source added.
Air India is seen contributing more than half of the projected total losses of up to $3 billion for the industry in 2011/12, the Centre for Asia Pacific Aviation has said.
© Copyright Thomson Reuters 2023. All rights reserved.