Airbnb Can Offer Cuba Bookings To All Global Travelers After US Grants Special Authorization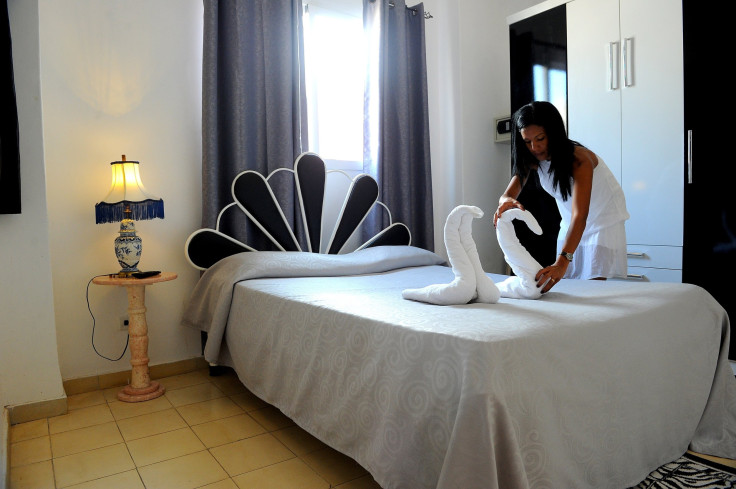 Add Airbnb to the list of options for travelers from around the world looking to book their stay in Cuba. The Obama administration has granted the website special authorization to offer private-home rental bookings to global customers staying in the Caribbean country, the Associated Press reported.
The company had been operating in the country since April, months after Cuba and the United States moved to normalize relations. The catch — only travelers from the U.S. were able to book the 1,000 private homes and listings available through the service. Under the new authorizations, Airbnb can now offer its services in Cuba to travelers from any country.
The change came Sunday, as U.S. President Barack Obama kicked off a three-day trip to Cuba. But Airbnb wasn't the only company to make some headway into the country. A day before Obama's trip, Starwood Hotels & Resorts Worldwide signed a deal to operate three existing hotels in Cuba. U.S. corporate activity was previously prohibited under the U.S. economic embargo of Cuba. Hotel chain Marriott also announced Sunday that the U.S. Treasury Department had approved the company's application to pursue partnerships with hotels in the Caribbean country.
"We are gratified to receive permission from the U.S. government to pursue business opportunities in Cuba," Marriott CEO Arne Sorenson said in a press statement. "While there is still work to do before any agreement is reached, we are actively pursuing relationships in the hospitality sector."
All Cuban hotels are state-owned and are known for their poor infrastructure. But the U.S. companies are expected to be given enough leeway to bring the hotel properties up to their own standards, according to USA Today.
© Copyright IBTimes 2023. All rights reserved.