Airbus Announces $50 Billion Deal For 430 A320neo Aircraft With Indigo Partners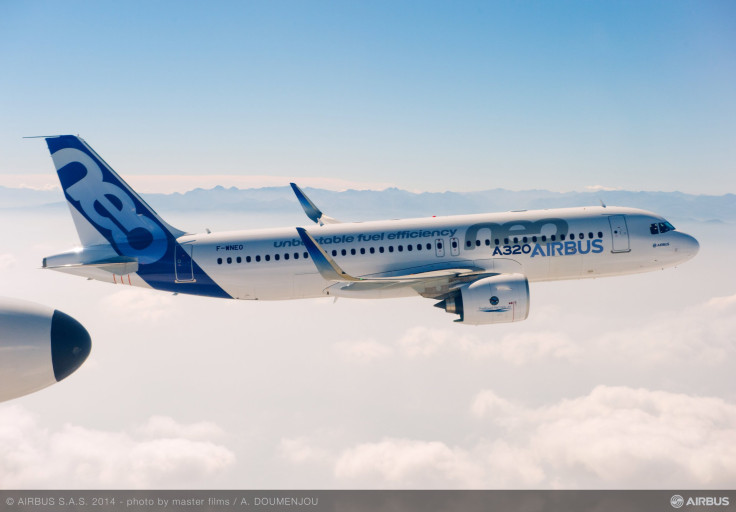 Airbus seems to have edged out its rival Boeing at the ongoing Dubai Airshow, where the European aerospace company signed a deal Wednesday to supply 430 A320neo aircraft to Indigo Partners. The deal between the French aircraft manufacturer and the U.S. group is valued at $49.5 billion, if considering the planes' list price, Airbus said.
The deal is not final yet, and is only a non-binding memorandum of understanding, but it is still one of the biggest ever in aviation history. The 430 aircraft will be spread across Indigo Partners' four airlines — Frontier Airlines in the U.S., Volaris in Mexico, Wizz Air of Hungary and JetSmart of Chile. If a single airline were to get all those planes, it would become one of the 10 largest carriers globally.
Also, the list price of aircraft is rarely what they are actually sold at. Usually, airlines get anything between a 40 and 60 percent discount, which could be even more in case of very large orders, like the one announced Wednesday. So even if Airbus was to deliver all 430 aircraft to Indigo, its balance sheet would reflect a number much smaller than the $49.5 billion announced today.
The French company has been severely lagging behind its U.S. rival Boeing so far this year, in terms of annual order book tally. During President Donald Trump's visit to China earlier in November, Boeing signed agreements with China Aviation Suppliers Holding Company to sell 300 aircraft, valued at $37 billion at list prices.
However, if all the deals both the aircraft manufacturers are making in Dubai are confirmed before the end of the year, it would be difficult to predict which of the two would emerge with a bigger order book for 2017, CNN reported.
Airbus also won an order for five of its C-295 MW military transport aircraft at the Dubai Airshow. The UAE armed forces announced the purchase from Airbus Defence And Space.
The Dubai Airshow began Monday and ends Thursday.
© Copyright IBTimes 2023. All rights reserved.