AL East 2016: Predictions For Yankees, Red Sox, Blue Jays, Rays And Orioles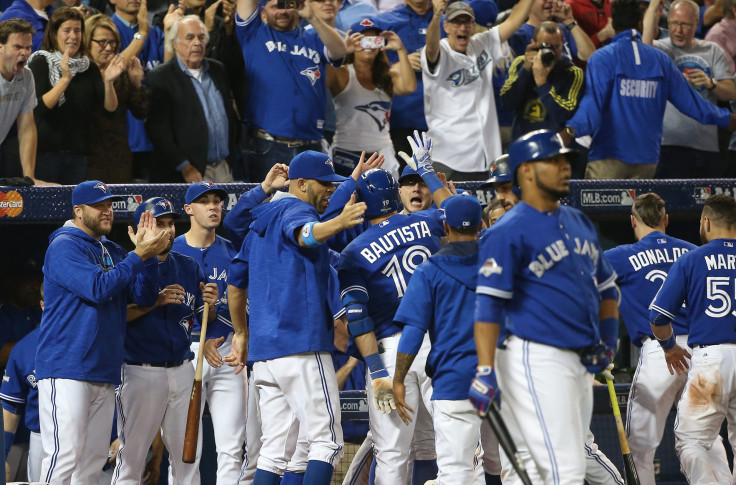 The 2016 MLB season will begin with a few teams starting the season as significant favorites to win their respective divisions, but that won't be the case with the American League East. After four teams ended last season with at least 80 wins, it might be the most wide open division in all of baseball.
Two AL East Team reached the postseason in 2015, and that could very well be the case again this year. The Boston Red Sox are one of the World Series favorites after signing the best free agent this offseason, but they'll have to contend with the reigning division champion Toronto Blue Jays, who could be just as good as they were last year. The New York Yankees might be poised to have their best season in a few years, and the Tampa Bay Rays or Baltimore Orioles could surprise some people, as well.
Below are the predicted AL East standings and records for the upcoming season, as well as betting odds to win the division, per Bovada.lv.
1) Toronto Blue Jays +180 (95-67)
A year after winning their first division title in 22 years, the Blue Jays have a good chance to repeat. Toronto isn't the favorite in the AL East after losing David Price to Boston, but most of their top players from 2015 are back.
The Blue Jays made the playoffs because of their league-leading offense, scoring 127 more runs than MLB's second-best hitting team. Josh Donaldson, Jose Bautista and Edwin Encarnacion combined to hit 120 home runs, and Troy Tulowitzki will be with Toronto for a whole season after being acquired before the 2015 trade deadline. Toronto should again be favored to lead MLB in runs, which bodes well for their chances. It's been eight years since the league's top scoring team didn't win at least 90 games.
Losing Price to a division rival hurts, but there's enough in this rotation to have another big year. Marcus Stroman could be one of baseball's top young starters after missing most of 2015 with an injury, and Marco Estrada and R.A. Dickey round out a solid top half of the rotation. Don't be surprised if the front office deals for another starter during the season.
2) New York Yankees +350 (90-72)
The Yankees were the least active team in free agency, failing to sign even one new player. But New York still made improvements, and their greatest strength could be what helps them make the postseason after they were shut out in last year's wild-card game.
By trading for Aroldis Chapman, the Yankees greatly improved what is now the best bullpen in baseball. Chapman, Andrew Miller and Dellin Betances posted a combined 1.70 ERA in 212 innings while striking out 347 batters in 2015. Chapman, the new closer, will miss the first month because of a suspension, but the Yankees will be extremely difficult to beat when leading after six innings.
New York's rotation could be better than some expect, especially if Masahiro Tanaka and Michael Pineda stay healthy. But their offense remains the biggest question mark, even though the Yankees were second in runs scored last year. Mark Teixeira and Alex Rodriguez need to come close to putting up the same numbers as last year, and Jacoby Ellsbury has to prove he can stay healthy. Otherwise, the team could have trouble scoring.
3) Boston Red Sox +160 (87-75)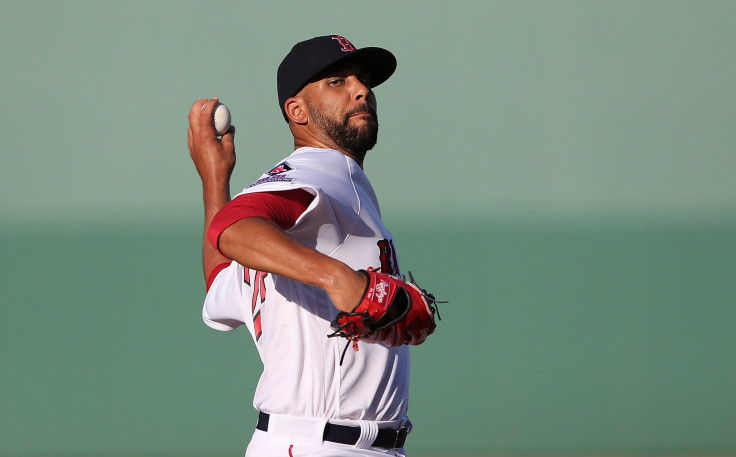 The Red Sox found themselves in the same position a year ago. Boston was favored to win the AL East after a last-place finish, but they underachieved and finished at the bottom of the division once again. That shouldn't be the case in 2016, though the team still has some deficiencies that could cause them to miss the playoffs for a third consecutive season.
Hanley Ramirez and Pablo Sandoval have proved to be questionable free-agent signings, but Boston's offense shouldn't be an issue this year. The Red Sox finished fourth in runs scored in 2015, even though Ramirez and Sandoval were disappointments and Dustin Pedroia only played 93 games. Young players like Xander Bogaerts and Mookie Betts should give the Red Sox one of the best offense in the AL.
The top of Boston's rotation is much improved with the addition of David Price, and acquiring Craig Kimbrel gives the Red Sox a top closer. The back end of the rotation, however, could be an issue. Boston will rely on pitchers that had close to a 5.00 ERA last season, and only the Detroit Tigers had a worse ERA in the AL.
4) Tampa Bay Rays +750 (84-78)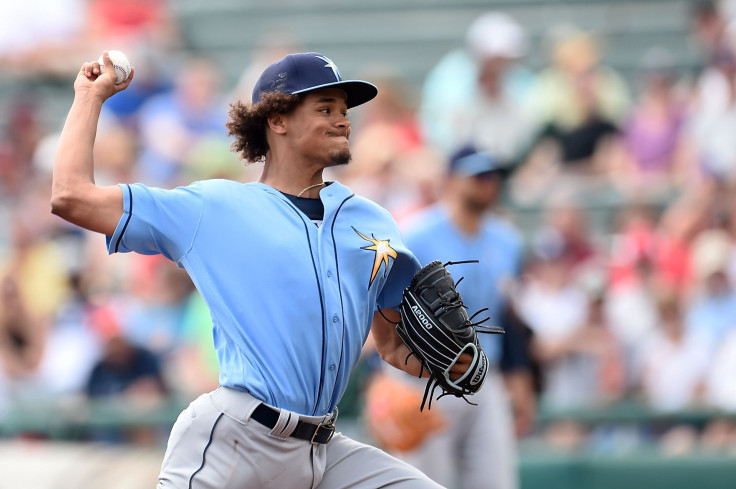 The Rays have hovered around .500 for two straight seasons after being a fixture in the playoffs, but the 2016 season could be a bounce-back year for Tampa Bay. The team didn't make any major additions this offseason, but they have enough talent returning that they should be able to compete for a playoff spot for much of the year.
Chris Archer is one of the best pitchers in baseball, and he leads one of the top young staffs in MLB. Jake Odorizzi and Erasmo Ramirez had a combined ERA close to 3.50 in 55 combined starts, and both pitchers are only getting better. Drew Smyly had a 2.50 ERA in September of last year, and if he comes into his own he could give Tampa Bay the best rotation in the AL.
The problem for the Rays comes in the bullpen and in their lineup. Trading reliever Jake McGee won't help Tampa Bay protect leads, and the Rays ranked ninth in bullpen ERA last year. The Rays certainly can't finish 14th in runs scored like they did last year if they want to finish above .500. Corey Dickerson was the team's biggest addition, but that probably won't be enough for Tampa Bay to finish near the top of the division.
5) Baltimore Orioles +750 (70-92)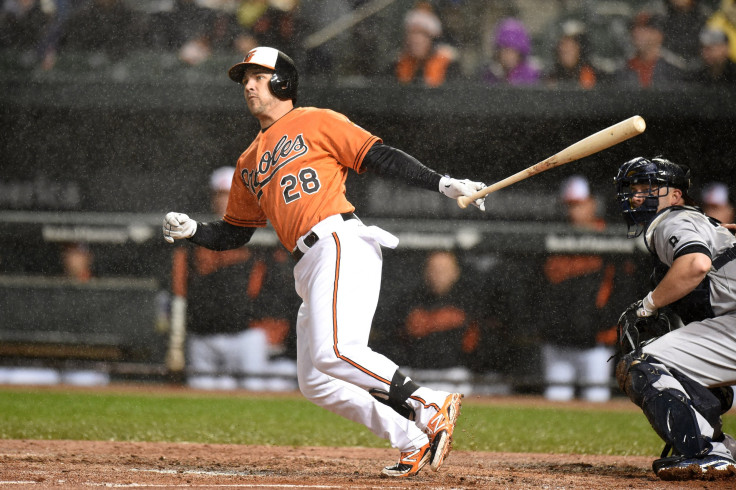 Less than two years removed from winning their first AL East title in 17 years, the Orioles are the worst team in the division. Baltimore doesn't excel on offense or on the mound, which could result in a last-place finish for Baltimore.
Baltimore's lineup certainly has some dangerous hitters. Chris Davis is back and should return to being one of baseball's top power hitters, and Manny Machado could be an MVP candidate. But the bottom of the Orioles' lineup is uninspiring, and it won't be able to make up for a mediocre starting rotation.
Wei-Yin Chen was the team's top starter a year ago, and he left for the Miami Marlins in January. Yovani Gallardo replaces him, and while he's coming off one of his best seasons, he's not good enough to be a No.1 starter on a contending team. The rest of Baltimore's rotation had ERA's above 4.00 last season, and though the bullpen is solid the starters could be a disaster. The front office will need to work some magic if Baltimore expects to overachieve in this competitive division.
© Copyright IBTimes 2023. All rights reserved.