Al Qaeda Leader, Two Others Linked To Group, Killed In Syrian Airstrike: Report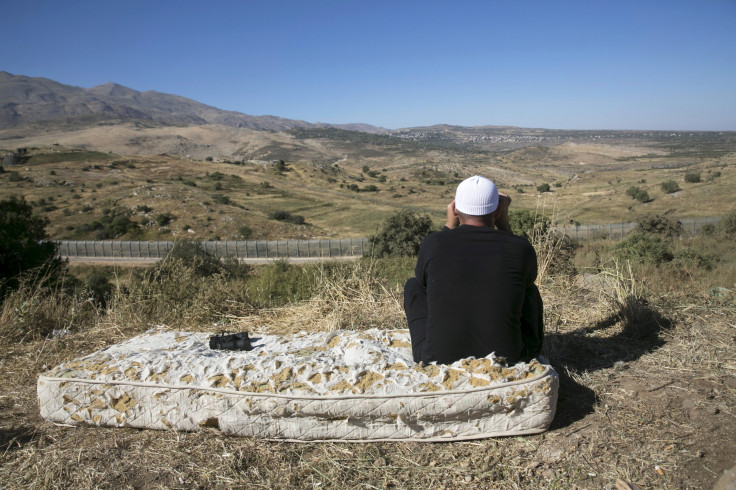 Three al Qaeda-linked fighters, including one top commander, were killed in an airstrike in Syria, the Associated Press reported Saturday. However, it is still unconfirmed who carried out the attack. The leader killed was Abdul Mohsen Abdallah Ibrahim al-Charekh, better known as Sanafi al-Nasr.
The two others killed, one Saudi and one Moroccan, were part of the terror group's local affiliate, the Nusra Front, The Syrian Observatory for Human Rights told the AP. The attack occurred in Dana, a town in northern Syria.
It was unclear immediately after the airstrike who exactly carried it out -- Russia or part of the coalition led by the United States. A U.S. official, who spoke to the AP on the condition of anonymity, said one of its drones targeted the al Qaeda leader in the attack, but he was waiting for the kill to be officially confirmed. Airstrikes have been carried out in the region by Russia since the end of last month.
A top al Qaeda official was killed this summer in airstrikes led by the United States. According to the AP, Arab media reported al-Charekh was a member of a secret part of al Qaeda sent to Syria to organize attacks against Western countries, although Nusra Front leaders have denied the existence of the faction, known as the Khorasan Group.
In August 2014, al-Charekh was added to a United Nations sanctions list for being associated with al Qaeda and for financing, planning and preparing activities in associated with the Nusra Front. It was said that al-Charekh joined Nusra after he moved to Syria in April 2013.
He was listed by the U.S. Treasury Department in 2014 as a specially designated global terrorist, according to the Agence France-Presse. The two others killed in the strike were Abu Yasser al-Maghrebi and Abu Mohammed al-Jazrawi, the AFP reported.
U.S. airstrikes have widely targeted the Islamic State group, also known as ISIS, in the region, known as rivals to the Nusra Front.
© Copyright IBTimes 2023. All rights reserved.