Al Shabab Is On The Move, For Better Or For Worse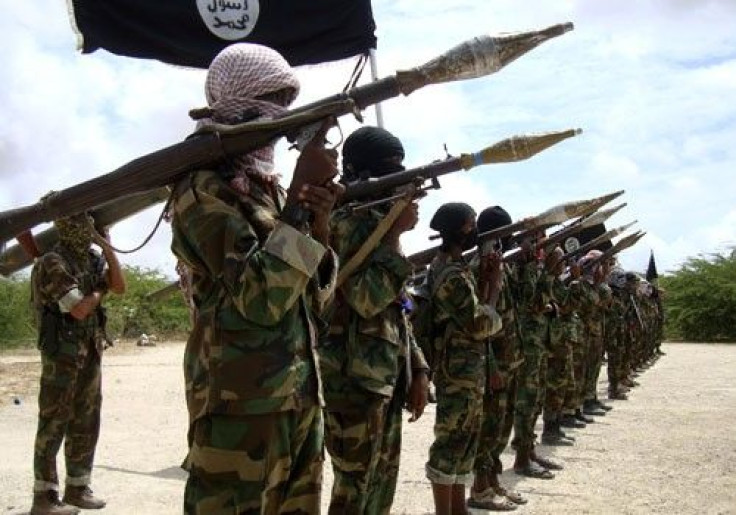 Somali and African Union forces have captured another al Shabab stronghold and are moving on toward the rebel group's southern headquarters.
Al Shabab commanders gave up the town of Afmadow without a fight on Thursday. It was the second major blow to the Islamic insurgency in a week; Afgoye, which, like Afmadow, is important because it connects directly by road to Mogadishu and others towns across Somalia, was taken on Friday.
Last August, an African Union force made up of primarily Ugandan and Burundian soldiers forced al Shabab out of Mogadishu, and in February government forces successfully expelled the al-Qaeda backed rebels from the strategically important southern city of Baidoa, which Ethiopian troops have been able to keep relatively safe.
Hopefully the next target will be Kismayo and then we will proceed to other towns and cities, interim Prime Minister Abdiweli Mohamed Ali told the BBC. Surely but slowly we're getting our country back from al-Shabab.
Ending six years of terror is clearly in Somalia's best interest, especially as the transitional government's mandate nears its end, but scattering the rebels could realize Washington's fear that al Shabab will move deeper into Africa.
Al Shabab has already ventured into Kenya, and is actively recruiting there. The rebels kidnapped two British tourists in Kenya in September 2011 and a month later kidnapped a French national and two Spanish NGO workers. The French tourist, Marie Dediu, died as an al Shabab hostage in Somalia.
Kenya used the kidnappings, as well as a grenade attack in Nairobi in October 2011, as justification for its military incursions into Somalia. Over the past seven months, Operation Linda Nchi has pushed al Shabab further east, away from the border, and while the Somali rebels often boast on Twitter about how many Kenyans they've killed, the offensive has been successful.
With Kenya attacking from one side and the African Union the other, what is al Shabab going to do next?
The group still controls large swaths of land, but its territory is shrinking. Eventually, if the current Somali government and the one set to take power in August are resilient, al Shabab will be faced with a fight or flight decision.
One place that al Shabab may find refuge is Nigeria, which is fighting its own Islamic insurgency, the hyper-violent rebel group known locally as Boko Haram. While there isn't substantial evidence of cooperation between Boko Haram and either al Shabab or al Qaeda, Nigerian authorities believe that Mamman Nur, one of the men behind the bombing of a United Nations building in Abuja that killed 21 people last August, trained in Somalia before leading the Boko Haram attack.
Tanzania has beefed up its security measures and began closely monitoring its borders in January. The country's entire government apparatus has been mobilized, according to Assistant Police Commissioner Advera Senso, and civilians have been made aware of the threat that al Shabab poses.
Although we have not experienced any attacks from the group, we are certainly not safe, given our proximity to countries involved in the war against the group inside Somalia, told the Sabahi regional newspaper earlier this year.
Uganda is also a possible destination for the Somali rebels, and the country has been a target in the past. Al Shabab claimed responsibility for the coordinated bombing in the capital of Kampala in July 2010 that killed 79 people, and promised to carry more attacks as retribution for Ugandan troops in Somalia.
However, U.S. Special Forces are currently tracking Joseph Kony's Lord's Resistance Army in Uganda, which could scare off the Somali insurgents.
© Copyright IBTimes 2023. All rights reserved.