Al-Shabab Ramadan 2015 Threat: Militants Pledge To Kill 'Non-Believers' During Holy Month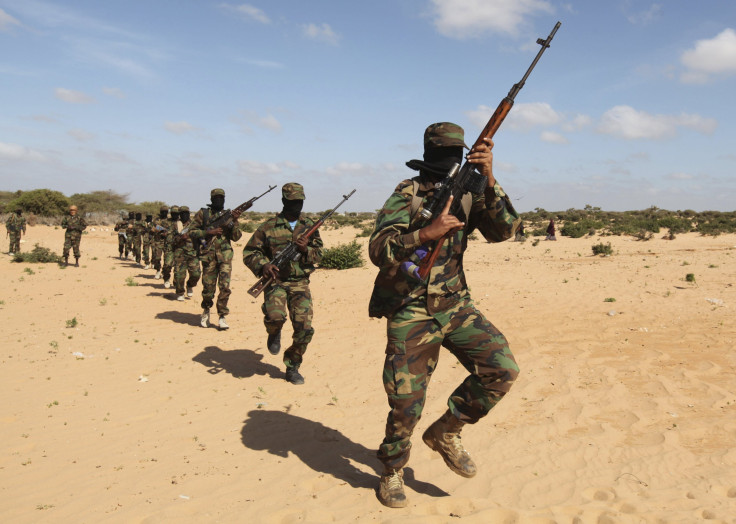 Al-Shabab, the Somalia-based jihadi terrorist group affiliated with al Qaeda, threatened to attack "non-believers" in Kenya during Ramadan, continuing what has become an annual offensive during the Islamic holy month. Amid constant clashes between Somali forces and al-Shabab, jihadist leaders have continued to push for greater violence against non-Muslims, echoing earlier rhetoric from the Islamic State group.
"We are planning to give Kenyan non-believers a true taste of Jihad [the holy war] in the next few days and weeks," a senior al-Shabab commander said, according to Christian Post, adding that they will keep "targeting and destroying Kenya's education sector and business sector."
Kenya has been under attack by al-Shabab since 2011, after Kenyan troops entered Somalia to fight the terrorist group, reports the Nigerian Vanguard. In April, al-Shabab attacked Garissa University College in Kenya and killed 152 people, sparking international outrage.
Al-Shabab's attacks have come during an international surge of jihadist attacks during Ramadan as terrorist groups have appropriated the holy month for military jihad. On June 17, the first day of Ramadan, the United Arab Emirates ambassador survived a suicide car bomb by al-Shabab on his convoy in Mogadishu, Somalia, which killed at least 12 people, according to Al Jazeera. Earlier this month an Islamic State group spokesman said "Aspire to battle in this noble month…make Ramadan a month of disasters for the unbelievers," according to the Atlantic.
Meanwhile, at least 95 people were killed between Friday and Monday in the fighting between al-Shabab and Somali and African Union forces. At least 15 people were killed Monday in the southern Somalian port of Kismayo, reports News24, including several civilians. On Friday, the Leego base in southern Somalia was stormed by al-Shabab troops, killing roughly 80 soldiers. The Leego base was primarily staffed by Burundian soldiers from the African Union Mission in Somalia (AMISOM), the BBC reported.
© Copyright IBTimes 2023. All rights reserved.
FOLLOW MORE IBT NEWS ON THE BELOW CHANNELS