Alabama Man Anthony Dewayne Ware Dies In Custody After Being Pepper-Sprayed By Police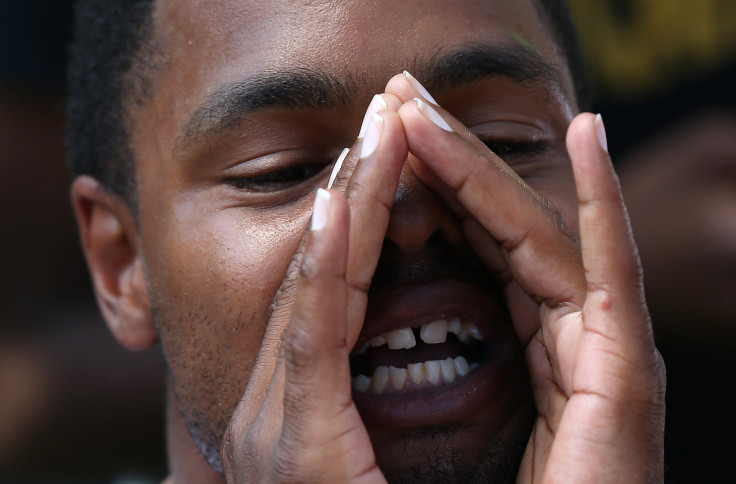 This story has been updated.
UPDATE, 6:35 p.m. EDT: Police in Tuscaloosa, Alabama, say supervisors and outside investigators will conduct an investigation of the death of Anthony Ware, a black man who died while in police custody after being pepper sprayed. Officers say Ware died after a struggle with officers trying to arrest him on an "attempting to elude," according to Stephon Dingle, a reporter for Birmingham's WIAT-TV.
A press release from the Tuscaloosa Police Department said that the Tuscaloosa County Homicide Unit had begun an investigation of the case. The release did not say whether a gun had been found.
Original story below.
Anthony Dwayne Ware was identified as the man who died in custody after being pepper-sprayed by police, according to Tuscaloosa (Alabama) Police Department Assistant Chief Ronnie Dunn, who was cited by WBRC-TV reporter Kelvin Reynolds on Twitter Saturday:
Ware's death could take on broader significance after the widely publicized police-involved deaths that have happened in places such as Baltimore, New York and Ferguson, Missouri, during the past year. These fatalities sparked the Black Lives Matter movement that has put discussion of police brutality directed toward African-Americans in the national spotlight.
Although deaths related to the employment of pepper spray are not widely covered in the media, a U.S. Justice Department study mentioned at least 73 reported cases involving somebody who died after being pepper-sprayed by the police. Along the same line, a Michigan man succumbed after being pepper-sprayed by mall security guards in January of last year, the Huffington Post reported.
Pepper-spray fatalities can occur because the chemical agent can trigger a cardiac episode.
While a warrant was out for Ware's arrest, Tuscaloosa police fielded a phone call Friday night saying an unknown man was sitting on a porch in a residential area. When police arrived on the scene, Ware fled into the woods. Police eventually caught up to him and pepper-sprayed him when he resisted arrest, NBC News reported. Tuscaloosa police said in a statement that Ware continued to resist arrest as handcuffs were placed on him. Ware collapsed as he was walking out of the woods. Police attempted to perform CPR at the scene and called for paramedics.
Alabama.com reported Ware was pronounced dead at DCH Regional Medical Center in Tuscaloosa Friday at 10:42 p.m. local time (11:42 p.m. EDT). Tuscaloosa police Sgt. Brent P. Blankley said a full investigation of Ware's death would be conducted by a third party to ensure no conflicts of interest, the news site said.
© Copyright IBTimes 2023. All rights reserved.
FOLLOW MORE IBT NEWS ON THE BELOW CHANNELS