Police Brutality 2015: Des Moines, Iowa Officer Colin Boone Gets 5 Years In Prison For Kicking Man In Head During Arrest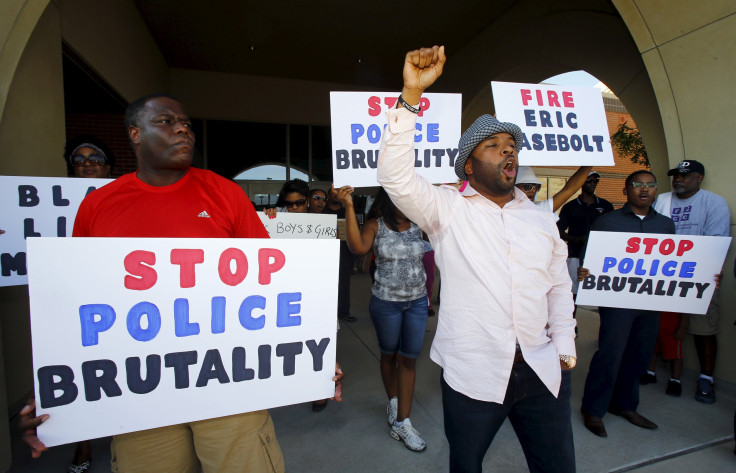 A former Des Moines, Iowa, police officer convicted of violating the civil rights of a man he kicked in the head during an arrest in 2013 was sentenced to more than five years in federal prison Monday, the U.S. Department of Justice announced. Colin Boone used excessive force on Feb. 19, 2013, against 29-year-old Orville Hill, who was being held to the ground by three other officers before the 400-pound Boone delivered the blow, DOJ official said.
Boone's kick knocked out two of Hill's teeth and broke his nose, authorities said. But Boone did not own up to his actions in a written report of the arrest. Other officers reported his conduct to supervisors when they learned that he'd left the kick out of his report.
A grand jury on Dec. 17, 2013, indicted Boone on one count of "deprivation of rights under the color of law." A jury found him guilty of violating Hill's civil rights with the use of force in March 2015. On Monday, U.S. District Court Judge Robert Pratt of the Southern District of Iowa sentenced Boone, now 39 and living in Sioux Falls, South Dakota, to 63 months in prison.
"As this sentences makes clear, there are serious consequences when law enforcement officers betray the trust of their community by violating the rights of individuals," said Vanita Gupta, the deputy assistant attorney general for civil rights. "The Department of Justice stands ready to hold accountable those who violate the civil rights laws."
Police video of the incident showed Boone getting a running start before kicking at the unarmed Hill. The victim needed stitches for his face, a physician who treated him testified during the former officer's trial, according to the Des Moines Register. Hill had recently survived a car crash and was suffering from a seizure during his arrest, according to a Truth Voice report.
The sentence comes less than two weeks after the fatal shooting of an unarmed man by a veteran officer in Des Moines. Vanessa Miller fired her service weapon through the rolled-up window of her patrol car, killing 28-year-old Ryan Keith Bolinger, who police said charged Miller's car before she took the shot.
Miller, a seven-year veteran of the police force, and another officer involved in a slow car chase with Bolinger, were placed on administrative leave while an investigation took place. Federal officials have not indicated whether they are conducting their own probe of the shooting.
© Copyright IBTimes 2023. All rights reserved.