Alan Henning Video: Islamic Preacher Abdullah el-Faisal Defends Brit Threatened By ISIS In David Haines Execution Video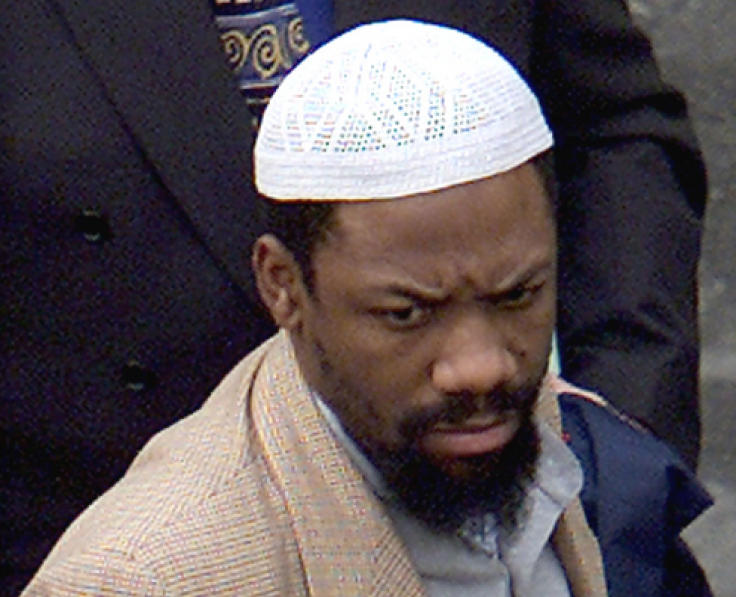 Abdullah el-Faisal, an Islamic preacher who spent four years in jail for soliciting murder against Americans, released a video Wednesday calling on Islamic State militants to release British hostage Alan Henning. The British citizen's life was threatened in a video earlier this month that purported to show the beheading of fellow aid worker David Haines. In his emotional plea, Faisal said killing Henning would be against Islamic law.
The public statement represents an abrupt change for Faisal, who has defended the Islamic State's kidnapping and rape of Yazidi women in Iraq in the past, according to the Guardian. The video came hours after Henning's wife begged Tuesday for her husband to be released. Faisal is the former imam of a south London mosque and was found guilty on February 24, 2003 of three charges of soliciting murder relating to talks he gave which were recorded and put on sale inciting Muslims to kill non-believers, Americans, Hindus and Jews. He is also said to have inspired Times Square bomber Faisal Shahzad and failed airplane underwear bomber Farouk Abdulmutallab.
"This is a message to my brothers in the Islamic State. It is well known to the world that you have a hostage by the name of Alan Henning and that his life is in jeopardy," Faisal said. "I've spoken to many people about Alan Henning and everyone spoke well about him. He loves people. He's a good Samaritan. He's a philanthropist. He is a sympathizer to Muslims."
Faisal, with the Quran in his hands, continues: "So to kill someone like that, an aid worker, is un-Islamic … the Sharia law doesn't allow you to kill someone like Alan Henning. Because Alan Henning is not antagonistic towards Muslims, it is un-Islamic to kill such a person … Therefore I plead, I beg of you in the name of God to set this good Samaritan free."
Henning, 47, left his job as a cab driver in England to deliver supplies to refugees fleeing the Syrian civil war, according to media reports. He was kidnapped by the militant group also known as ISIS in Syria in 2012 when his aid convey was stopped by masked gunmen and he was forcibly separated from his party. It was his second trip to Syria in 2013.
"Henning was told not to go to Syria… but insisted on going in because he had put in so much time and effort in the project," Middle East journalist Tam Hussein, who had spoken to Henning before his abduction, told the New York Daily News. "Henning wanted to make sure aid reached the intended. Henning was genuinely trying to help the Syrian refugee crisis -- nothing more. People spoke very highly of him."
Haines was killed after ISIS released two other videos showing the alleged beheadings of American journalists James Foley and Steven Sotloff.
Watch Faisal's video below.
© Copyright IBTimes 2023. All rights reserved.