Alaska Purchase From Russia: Facts, Price, History Of The Sale That Gave Gold And Oil To The US For $7.2M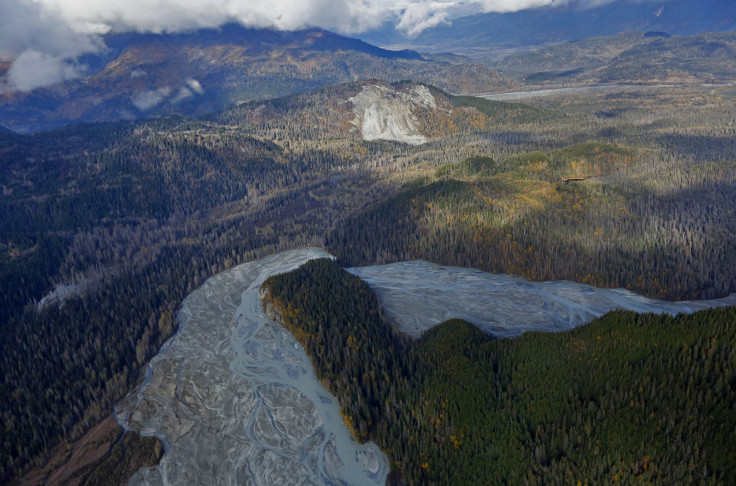 On March 30, 1867, the United States bought a large parcel of land from Russia for the hefty sum of $7.2 million. Alaska, as it was called, was more than 500,000 square miles in area, and located so far north that it didn't actually touch the rest of the United States. Although the purchase itself was concluded quite quickly, it would be nearly another century before Alaska became a state, and many at the time opposed the deal.
Russia had been trying to sell the land to the U.S. for quite some time, but with the onset of the Civil War in 1861, the purchase was delayed. Russia wanted to rid itself of the territory as its imperial focus turned south toward Central Asia, rather than east and west, especially after the defeat it suffered in the Crimean War. Native tribes in Alaska had also been restive, even violent, at times -- another reason to rid itself of the land.
So Baron Eduard de Stoeckl, the Russian ambassador to the United States at the time, got together with William Henry Seward, the U.S. secretary of state, and the two began privately discussing a sale on March 11. It took little time, with a sale concluded in the form of a treaty less than three weeks later. The price of $7.2 million might have seemed staggering at the time, but the price per acre amounted to a mere 2 cents.
Popular reaction to the sale varied, given that the land was unexplored and unknown to Americans. Some, including the famous editor Horace Greeley, were sharply critical and called the decision "Seward's Folly," but others saw it as a step toward eventually absorbing Canada. In the end, buying Alaska ended up being a smart move, especially after gold was discovered there in the 1880s and 1890s and later, oil. On October 18, 1867, the U.S. officially took over the territory -- it never ended up taking over Canada, though -- but it wasn't until 1959 that Alaska finally was admitted as a state.
© Copyright IBTimes 2023. All rights reserved.