Ali Abdullah Saleh's Son, Ahmed, Vows Revenge For Father's Death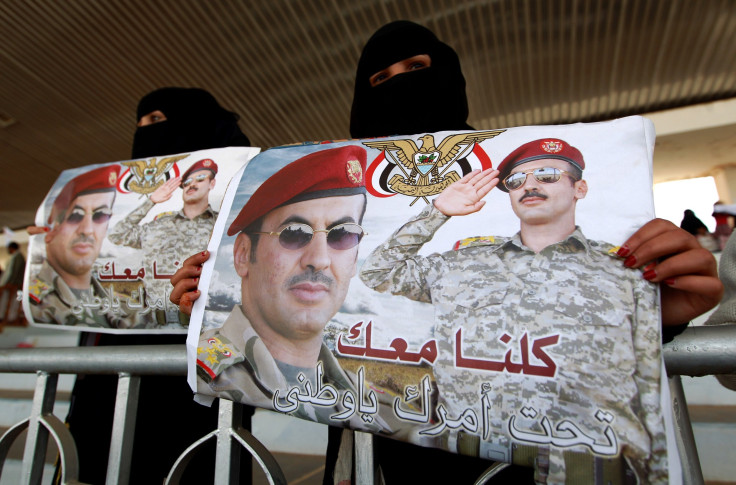 After his father's was killed by armed Houthi rebels in Sanaa, Yemen, on Monday, former Yemen President Ali Abdullah Saleh's son has called for revenge against the Iran-aligned group, Saudi-owned al-Ekbariya TV reported Tuesday.
"I will lead the battle until the last Houthi is thrown out of Yemen ... the blood of my father will be hell ringing in the ears of Iran," Reuters quoted Ahmed Ali Saleh as saying. He added that that his father's supporters must now "take back Yemen from the Iranian Houthi militias."
Ahmed once served as an ambassador to the United Arab Emirates, but was later placed under house arrest before the Gulf nation joined Saudi Arabia in waging a war against the Houthis.
Ahmed had to live in a villa in Abu Dhabi, UAE, with guards keeping a watch on him 24/7.
Ever since Saleh rose to power, it was rumored he was grooming his son Ahmed to be his successor. "He certainly wants to secure a place for his family in any post-war order ... the Houthis are very paranoid that Saleh may cut a deal with Saudi Arabia and the UAE that will leave them out to dry," Adam Baron, a Yemen expert at the European Council on Foreign Relations said, Reuters reported.
Ahmed has also worked as the military commander of Yemen's elite Republican Guards and may be well-equipped to take over the reins of the political movement left behind by his father.
The whereabouts of Saleh's other key relatives, who led the six-day battle before their rout on Monday, were unknown.
After Saleh's assassination Monday, the other relatives who fought beside him in street battles against the Houthis in capital Sanaa, were forced to go into hiding.
Their whereabouts are being kept under wraps for the fear that that the same fate would befall them if the Houthis come to know about them.
Nevertheless, revenge might not be the primary objective on the minds of Saleh's followers and allies, since the multi-sided war is expected to get even more complicated now that the Saudi-led coalition group was counting on Ahmed's father to lead their side of war.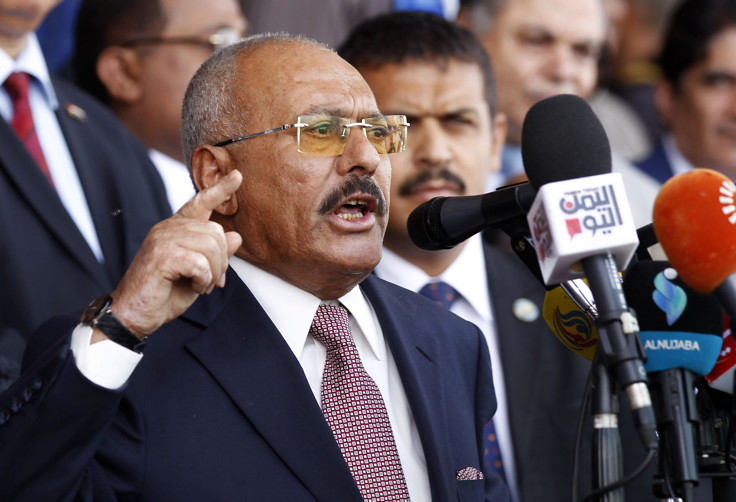 The veteran former leader had abandoned his Houthi allies for the Saudi-backed group in the civil war currently raging in Yemen. This angered his former allies, resulting in his assassination.
Saleh held considerable influence in Yemen, with army officers and armed tribal officials serving under him, something which might give his Saudi-alliance their much-needed boost of confidence if they decide to continue their fight without him.
Houthi leader Abdul Malik al-Houthi celebrated Ali's death in a speech Monday, calling it a victory against a conspiracy laid out by his Saudi enemies. He also called his supporters to convene for a mass rally Tuesday.
© Copyright IBTimes 2023. All rights reserved.