Alibaba, China's Answer To Amazon.com, Just Got $8 Billion Worth Of Loans: Report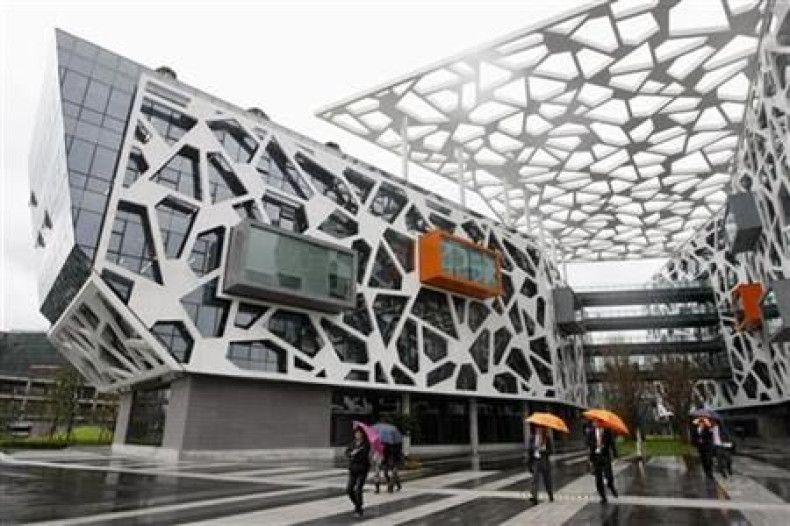 China's version of Amazon.com or eBay just received loans worth $8 billion from nine major banks.
Alibaba Group Holding Ltd., the privately-owned Hangzhou-based online B2B, online retail and e-payment company, closed the deal on April 30, according to an anonymous source who spoke to the Wall Street Journal.
The deal breaks down like this: $2.5 billion on a three-year loan, $4 billion on a five-year loan and the rest as a three-year revolving credit facility. The nine banks reportedly involved in the deal are: JPMorgan Chase & Co. (NYSE:JPM); Morgan Stanley (NYSE:MS); Deutsche Bank AG; HSBC Holdings plc (NYSE:HBC); DBS Group Holdings Ltd (SGX:D05); Credit Suisse Group AG; Citigroup Inc. (NYSE:C); Australia and New Zealand Banking Group (ASX:ANZ); and Mizuho Corporate Bank Ltd.
Alibaba is already larger than Amazon.com Inc. (Nasdaq:AMZN) and eBay Inc. (Nasdaq:EBAY) combined, with $170 billion in sales last year. It should be no surprise then that some of the world's largest lending institutions would be paying close attention to Alibaba's prospects in a rapidly expanding economy with a growing class of conspicuous consumers.
The news comes in the wake of a deal announced this week between Alibaba and Weibo, a subsidiary of the online media company Sina (Nasdaq:SINA), China's (much larger) answer to Twitter Inc. Alibaba bought an 18 percent stake in Weibo for $586 million.