Alibaba Group's Ambitious Mobile OS Strategy: Can BABA Take On Google, Apple In China?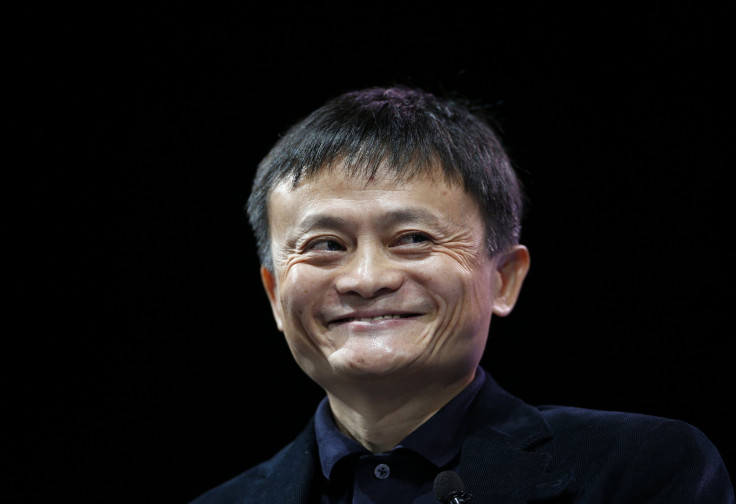 The "Holy War" between Apple and Google just became a three-way battle. On a routine earnings call with investors and analysts Tuesday, Alibaba Group Holding Ltd. Executive Vice Chairman Joe Tsai said the Chinese e-commerce giant is planning to build out its experimental mobile phone operating system to become a competitor to Google's Android.
Tsai cautioned the project is a "long-term" effort that will likely include strategic partnerships and acquisitions, but he was clear the company's ambitions are far-ranging.
"The dominant player today may not be the dominant player tomorrow," Tsai said, as the company reported its first quarterly earnings since its massive $25 billion IPO in September.
Although Google's Android mobile operating system has an 84 percent market share in China and Apple has 14 percent, Tsai said there are few services on Android phones in China for Google Maps and e-commerce. As a result, the company said there's room for Alibaba to develop its mobile operating system into a viable competitor.
Alibaba's pronouncement is the first real indication the company intends to move beyond simple e-commerce and into the business of creating its own commercial ecosystem.
As the dominant e-commerce company in the world's largest consumer market Alibaba possesses strategic advantages neither Google nor other U.S.-centric companies have. Most importantly, it enjoys greater operating freedom than foreign companies in China and may find it easier to negotiate partnerships with Chinese makers of inexpensive mobile devices as well as other manufacturers in Asia.
"If Alibaba can partner up with Samsung Electronics, or another Asian company, they no longer have to worry about the American dominance, or oligopoly in mobile OS," said Adam Sarhan, founder and chief executive officer of Sarhan Capital. "Right now there's an opportunity for someone to come in and break up the oligopoly in the operating world, whether it's on desktop between Microsoft and Apple, or it's on mobile between Apple and Google."
One obstacle Alibaba faces: It won't be easy to fashion an operating system that can impress today's mobile device users.
"People aren't going to leave Google to go to Alibaba if it's the same type of platform," said Martha Stokes, chief executive officer of TechniTrader. "It would have to be something new and innovative, and that's going to be an uphill battle."
Building a new mobile operating system is difficult but getting users to choose it over Android and iOS is even harder. Companies have learned that lesson over and over again. Amazon, the world's other e-commerce juggernaut is still smarting from the lackluster rollout of its Fire phone.
Alibaba isn't looking to take the world by storm; it simply wants YunOS to dominate in China, a nation with more than 700 million active smartphone users, according to estimates from Umeng.
Unlike Google's competitors in other countries, YunOS doesn't have to compete with some of Google's services, such as YouTube, which has been blocked in the country for years.
Though the Linux-based OS was introduced by Alibaba three years ago as a way to spread its online shopping and e-commerce services, it has struggled to gain a significant market share over its short life span. Its current share stands at less than 1 percent in China, IDC analyst, Kiranjeet Kaur, told PC World.
The company certainly has enough manpower to ramp up its efforts. Alibaba had 1,600 engineers working to develop the OS in the three years before its 2011 launch, according to the Wall Street Journal.
But that's only part of the equation. Alibaba, so far, only has been able to get YunOS on devices made by small Chinese smartphone manufacturers. Alibaba's ongoing dispute with Google may explain why. Acer, a Taiwanese hardware firm, reportedly canceled its plan to launch a YunOS phone in 2012 due to alleged pressure from Google to tear up its Android licensing agreement with the manufacturer, Next Web reported. Google alleges YunOS was built as a "noncompatible version of Android." Alibaba maintains the OS is its own open-source system.
Despite the obstacles, the company's fortunes may be turning. It announced a partnership in October with Meizu, one of the top 10 smartphone manufacturers in China, to make mobile devices running YunOS.
© Copyright IBTimes 2023. All rights reserved.