Fire Phone: Why Amazon's Smartphone Failed (Just Like Facebook Home)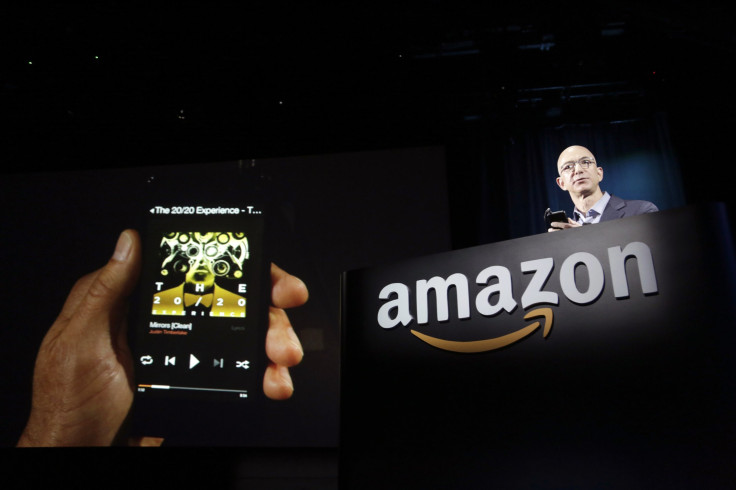 The Amazon Fire phone is not only a flop but a big drag on the Web merchant's earnings, as the company took a $170 million write-down in the third quarter on dismal Fire sales and another $83 million for unsold inventory. Of the Fire phones that Amazon was able to move, estimates pegged that number at a paltry 35,000 units in August, according to The Guardian.
What went wrong?
Amazon's Fire phone has a number of features that smartphone users love, such as a large display and high-quality camera. It also boasts unique additions like its 3D Dynamic Perspective screen. Users also have direct access to a number of Amazon's apps and services such as Prime Music; Firefly, an app that can scan over 100 million physical items; and Mayday, a support feature that connects users to a help desk.
So on paper, the Fire phone has plenty of bells and whistles to set it apart in a market dominated by Apple's iPhones and Google Android-based handsets such as the Samsung Galaxy line. There was plenty of marketing from Web ads to television spots. But to consumers entrenched in the iOS and Android ecosystems, the Fire phone didn't present a compelling reason to switch.
"Firefly is not for everybody," Kantar Worldpanel ComTech Chief of Research Carolina Milanesi said. "There were some things there that users could have found compelling, but they weren't delivered in the right way." For example, the Firefly scanner was only reliable when used as a gateway to Amazon's e-commerce site; it often failed to work in other applications.
If this is a tale that sounds familiar, it's because Facebook made a similar attempt to enter the smartphone market last year with the HTC First. The device replaced the Android OS lock and home screen with Facebook Home, a custom interface that gave direct access to the Facebook news feed and the Facebook social platform.
Amazon and Facebook's overall business models may be quite different, but the outcome with both smartphones is similar: a massive failure.
"Fire phone was a good quality phone, but the problem is the Facebook phone and Amazon phone put other things ahead of what customers want as a primary feature," independent technology analyst Jeff Kagan said. "While customers would like to use a phone to access an Amazon.com feature, they don't want it thrown in their face. It's more like a small Kindle than a wireless phone."
For the Fire phone, its secluded app ecosystem was even a less compelling reason to pick it up. Though it runs a version of Android, it continues to use Amazon's app store instead of the Google Play store to download and purchase apps. It was an idea that might have made sense in the early days of Android, when Google Play didn't have much content. "But time has moved on, and on the phone side, Google Play has a lot to offer in terms of apps," Milanesi said.
At this point, there isn't much wiggle room for a third ecosystem to take on a significant percentage of the market share for smartphones. Microsoft continues to lag behind with a paltry 2.5 percent global share, according to IDC, and every other mobile ecosystem, including erstwhile market leader BlackBerry, has an even smaller stake.
© Copyright IBTimes 2023. All rights reserved.