Alibaba IPO: How Tencent Became Alibaba's Biggest Rival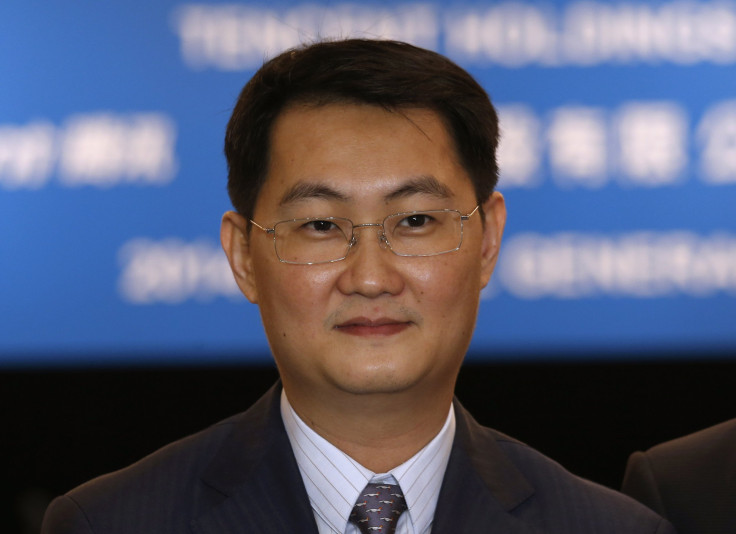 On the eve of Alibaba's IPO, the Chinese e-commerce firm has drawn accolades for its success in a country that, until recently, has endured a reputation for not producing innovative companies. But while Alibaba's rise has dazzled investors, its rival Tencent -- which had its own IPO nine years ago, in Hong Kong -- is the company to watch. Tencent is, in fact, emerging as a rival to Alibaba.
Once best known as the creator of QQ, an instant messaging software that boasts 800 million users, Tencent has parlayed significant investments in mobile platforms and gaming to emerge as a threat to Alibaba's core business: e-commerce.
Founded in Shenzhen in 1998 by an entrepreneur known as Pony Ma (born Ma Huateng, no relation to Jack Ma, Alibaba's CEO), Tencent owes much of its recent success to WeChat (known as "Weixin" or "micro-message" in Mandarin), a smartphone application developed by Tencent that allows users to text each other via Wi-Fi.
WeChat is most often compared to What'sApp, the American text messaging company snapped up by Facebook this year for $19 billion. Users post status updates that appear on a news feed, use geolocation data to hook up with nearby strangers, play games, and share information among select groups of friends. In the three years since its launch, WeChat has attracted more than 350 million users -- and counting.
Tencent also rules in China's $13.5 billion gaming sector. Through companies like Riot Games -- whose enormously popular "League of Legends" boasts 27 million unique players each day, and of which Tencent owns a majority stake -- the company sits atop a sprawling gaming empire that earned the company $1.8 billion in the second quarter of this year. Gaming revenue for the company has jumped 50 percent since the second quarter of 2012 and is expected to continue growing as China's game-playing middle class expands.
In response, Alibaba has begun to take video games seriously. Earlier this year the company invested $120 million in Kabam, a San Francisco-based developer of popular games such as "Kingdoms of Camelot."
But according to Charlie Custer, an expert in China's games industry who blogs at Games in Asia, catching up to Tencent won't be easy: "To be frank, I don't think they can without a massive, massive investment like buying dozens of studios," he said.
For Tencent, WeChat has also provided an entry into e-commerce -- a sector which Alibaba dominates with 80 percent market share. WeChat users already use Tenpay, Tencent's proprietary payment system modeled after Alibaba's Alipay, to send money to each other. But new opportunities have opened. Tencent recently announced a joint venture with Baidu, China's largest search engine, and Wanda, the country's biggest property developer, to transform China's retail markets, allowing customers to order items online and pick them up in nearby stores. And in March, Tencent acquired a 20 percent stake in JD, a publicly traded e-commerce firm that will now gain access to WeChat's hundreds of millions of users.
In response, Alibaba hasn't exactly stood still: Earlier this year, the company bought a stake in Weibo, China's Twitter, in an attempt to erode Tencent's dominance of China's messaging market. Both companies now offer services including daily deals, virtual credit cards, travel booking, taxi hailing, cloud storage and navigation. Even the Wall Street Journal's estimated value for each company -- $155 billion for Alibaba and $153.5 billion for Tencent -- is roughly similar.
As investors flock to buy into Alibaba this Thursday, the company's potential has hardly dimmed -- only 46 percent of the Chinese population uses the Internet, compared to 82 percent in the United States. Alibaba can still use its size advantage: Network effects prevail in e-commerce, meaning that sellers want to go where the buyers are, and vice versa.
But if Alibaba is China's Amazon and eBay wrapped into one, Tencent's enormous user base has drawn comparisons to another company: Facebook. And with personal computing moving more to mobile phones, Tencent is primed to convert China's cell-phone wielding masses into big-time consumers.
"For Alibaba the danger from Tencent, and WeChat's 430 million users, is immense," said Steven Millward, a China analyst at Tech in Asia.
© Copyright IBTimes 2022. All rights reserved.
FOLLOW MORE IBT NEWS ON THE BELOW CHANNELS