Alleged iPhone 9 Video Reveals Classic Design; One Detail Proves That It's Fake
KEY POINTS
A TikTok video is currently gaining traction online
The video allegedly shows the upcoming iPhone 9
However, there are several details that could prove that the alleged iPhone 9 is fake
The iPhone SE 2 or iPhone 9 is one of the most awaited Apple releases this year. Rumors have it that the upcoming smartphone would be the most affordable model Apple has ever released. Aside from the pile of rumors and speculations surrounding the entry-level iPhone, a new video recently surfaced online, showing more details about the iPhone 9.
Latest iPhone 9 Video
A recent video on TikTok is reportedly showing the iPhone 9 is gaining traction on the platform. The video shows a device, which looks like an iPhone 8 but with a slab design that resembles a lot like the iPhone 4. The TikTok video is now available on Twitter courtesy of Stefan Constantine.
If you take a closer look at the alleged iPhone 9 video, it looks like a taller version of the iPhone 7. However, instead of the curved sides, it features flat metal edges. Additionally, the Home button and Touch ID are visible on the front of the device.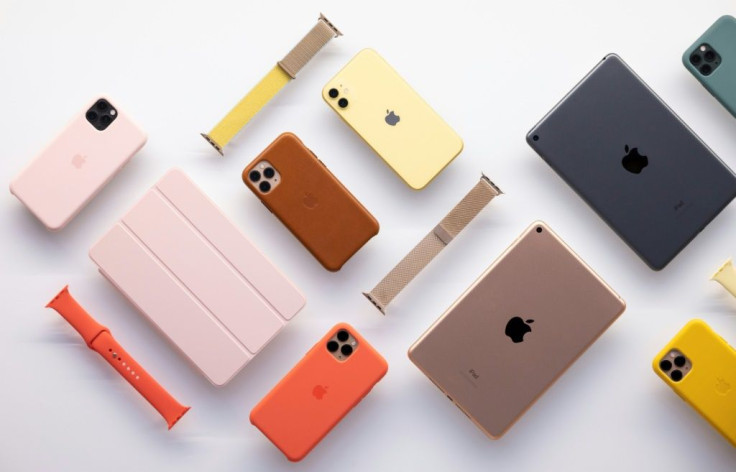 The back part of the alleged iPhone 8 in the video shows that it is made of glass. Its overall look appears to be that of the iPhone 8, while its aqua blue color option has the same tone as the current generation iPhone 11 series.
The alleged iPhone 9 on the video features a single camera at the rear. It also bears buttons, holes, and the standard switches that can be found on other iPhone models. There is also the visible charging port at the bottom that sits in between the mic and the speaker.
Noticeably, unlike the previous leaks related to iPhone SE 2 or iPhone 9, the video does not show any headphone port. Also, the device looks like it has different dimensions and different shape of the volume button.
The iPhone 9 Video Could Be Fake
While there are a lot of interesting features that seem to align with earlier leaks and rumors, the leaked video appears to finely touch one detail that gives away its credibility. The device on the video has the word iPhone at the back. It can be recalled that the Cupertino company already dropped this kind of branding when it introduced the current generation iPhone 11 series.
Present iPhone models only bear the Apple logo at the back. Also, the device appears to be the housing of the iPhone 8. According to EverythingApplePro, the man who made the housing himself claimed that the alleged iPhone 9 on the video is nothing but an iPhone 8 housing.
© Copyright IBTimes 2023. All rights reserved.