Alleged ISIS-Linked Attack Foiled By Australian Police, 2 Men Charged With Planning 'Imminent' Terror Act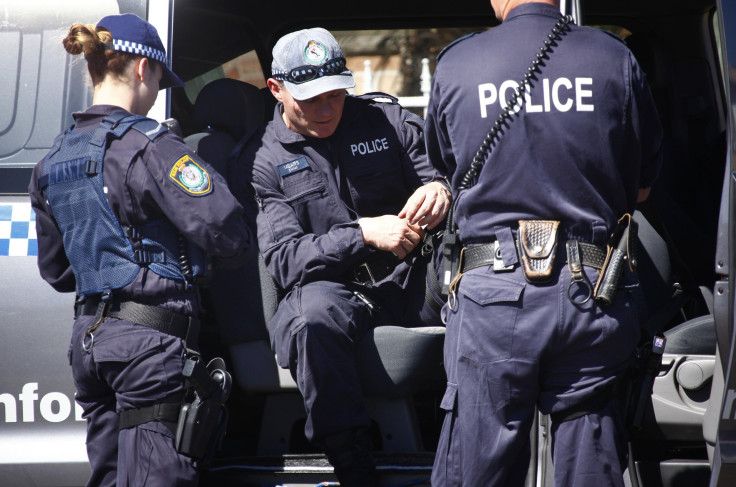 Australia has charged two men on Wednesday with planning a terrorist attack after the country's counterterrorism unit seized an Islamic State group flag, a machete and a hunting knife during a raid. Authorities reportedly said that the men had plotted to launch an attack in Sydney.
The two men -- identified as Omar Al-Kutobi and Mohammad Kiad -- were reportedly arrested in the raid in Sydney's western suburb of Fairfield and are due to appear in court later on Wednesday, Catherine Burn, deputy police commissioner for New South Wales state, reportedly said. Police said that they also found a video showing one of the men making threats of "violent acts."
"We don't really know what act they were going to commit," Burn said, when asked if the men were planning a beheading, according to The Associated Press. "What we are going to allege is consistent with the IS messaging."
Authorities reportedly also said that the men were not previously known to police and had not been under surveillance by counterterrorism officers. Police received information about the two on Tuesday, forcing them to conduct a raid.
"We believe that the men were potentially going to harm somebody, maybe even kill somebody, and potentially using one of the items that we identified and recovered yesterday, potentially a knife," Burn said.
Police were reportedly trying to determine whether any of the men were in contact with ISIS militants.
"Yesterday, our focus was to act on information that we received about something that was imminent," Burn reportedly said. "We believe that we have stopped that threat from occurring. However, there are further investigations that now we will need to follow through."
The Australian government raised the country's terror warning level to "high" in September, in response to threats posed by supporters of ISIS, which had called on its sympathizers to launch attacks in their home countries, including conducting public beheadings. In October, Australia joined the U.S.-led coalition against ISIS in Iraq, and Prime Minister Tony Abbott has referred to ISIS as a "death cult" that must be stopped.
In December, 18 people were held hostage by gunman Man Horan Monis, a 50-year-old, self-described Muslim cleric, inside a café in Sydney's Martin Place and had demanded that a flag of the Islamic State group be delivered to him. He was killed after a nearly 16-hour standoff that also claimed the lives of two hostages. However, investigators believe that Monis did not have any contact with ISIS before the siege. ISIS has praised Monis' actions and encouraged more attacks.
© Copyright IBTimes 2023. All rights reserved.
FOLLOW MORE IBT NEWS ON THE BELOW CHANNELS