Amazon-Backed UK Delivery Company Deliveroo Seeking Up To $2.45 Billion In London IPO
One of the hottest initial public offerings (IPOs) on the London market this year is sure to be that of Deliveroo, a delivery service backed by none other than Amazon.com (NASDAQ:AMZN). On Tuesday, Deliveroo set a price range for its issue of 3.90 to 4.60 British pounds ($5.40 to $6.37) per share.
The company plans to float up to 384,615,384 shares; if it does, the issue could total nearly 1.77 billion pounds ($2.45 billion) at the top end of that range. This would make it the U.K.'s largest IPO since September.
Deliveroo is a London-based company that delivers from a wide selection of restaurants and also fetches goods from grocery chains such as Aldi and Waitrose. Outside the U.K., it is active in 11 other countries in Europe, Asia, and the Middle East.
In May 2019, Amazon led a $575 million fundraising round in Deliveroo, which ultimately led to the U.S. retail giant taking a 16% stake in the company. It is unclear whether Amazon will participate in the upcoming IPO, and how the issue might affect the size of its stake. Amazon has not yet commented on Deliveroo's IPO pricing.
One offbeat aspect of the issue is that it will comprise a 50 million pound ($69 million) allotment for U.K.-based Deliveroo customers who have ordered at least once through the service. Each customer will be entitled to purchase up to 1,000 pounds ($1,386) worth of stock.
Deliveroo will use the net proceeds of the IPO to "invest in the growth opportunities available," including innovation and the further development of its premium service tiers.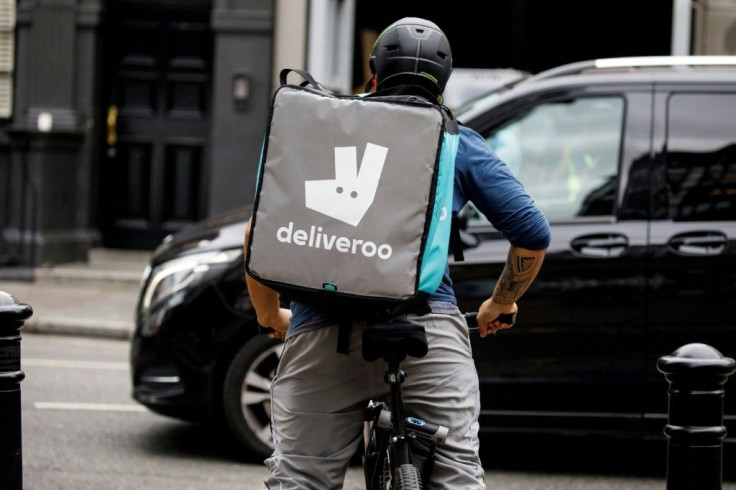 This article originally appeared in the Motley Fool.
Eric Volkman has no position in any of the stocks mentioned. The Motley Fool owns shares of and recommends Amazon and recommends the following options: long January 2022 $1920 calls on Amazon and short January 2022 $1940 calls on Amazon. The Motley Fool has a disclosure policy.