Amazon Boss Jeff Bezos: Big Spending On Space Technology To Save Earth
Jeff Bezos, the world's richest man spends much of his Amazon fortune on space technologies via his company Blue Origin.
Bezos reveals why he is doing so and declares that it is to avoid the destruction of earth and develop space as alternative habitat.
In an interview, the Amazon boss defends his passion for space and his spending of big billions on it.
Acknowledging that space has been a passion for him since childhood, Bezos said the big investments on space is important from many angles. "Prime reason is to preserve the earth that is facing destruction from human activities."
Space technologies important for future generations
In the interview with Norah O'Donnell of CBS Evening News the billionaire said: "I think it's important for the dynamism of future generations. It is something I care deeply about. And it is something I have been thinking about all my life."
Bezos said he has been excited with space right from childhood and was in awe of astronauts Buzz Aldrin and Neil Armstrong who landed on the moon.
In his view, developing space technologies is very critical for human beings to enjoy a longer future.
Bezos points out that "we have become big as a population, as a species, and this planet is relatively small. We see it in things like climate change and pollution and heavy industry."
The Amazon founder notes that "we have sent robotic probes to every planet in the solar system — this is the good one. So, we have to preserve this planet."
To preserve Earth, Bezos affirms that developing many new technologies is critical so that living and working in space is made possible.
Manufacturing can happen in space
Bezos is hopeful that even manufacturing activities can happen in space.
He notes that "we send things up into space, but they are all made on Earth. Eventually, it will be cheaper to make complicated things, like microprocessors in space and send those highly complex manufactured objects back to earth, so that we don't have the big factories and pollution generating industries for making those things now on Earth."
Regarding space travel, Bezos recalled a letter sent to him by astronaut John Glenn, in 2016.
The first American to orbit the Earth hailed the work Bezos is doing and added that "eventually it would make space travel as commonplace as air travel."
The Amazon owner also endorses Glenn's dream that someday people will board spacecraft like jetliners and travel to space.
"When that happens, it will largely be because of your epic achievements," Glenn said in the letter.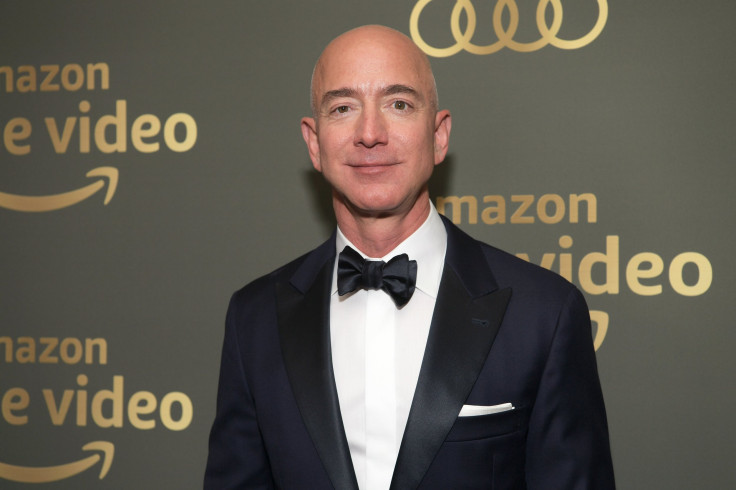 Big opportunity for space entrepreneurs
Meanwhile, reports suggest that space entrepreneurs, mainly startups, are going to see a great time ahead. This follows the diminishing role of industrial and technology giants who were dominating the race to build rockets for moon travel.
Now many startups have entered the arena and their number is going to increase.
The National Aeronautics and Space Administration (NASA) has started giving them a larger role in its upcoming moon mission projects.
Accordingly, new entrepreneurs will bag thousands of projects that will range from delivering equipment to the surface, hunting down lunar ice for converting it into breathable air, making fuel and also building of 3-D habitats.
NASA's Artemis program sims to land astronauts on the moon by 2024 and work on a "sustained human presence."
NASA has already awarded contracts to many start-ups. They include Astrobotic Technology, Intuitive Machines, and Edison and Orbit Beyond for developing lunar landers capable of carrying research payloads to special spots on the moon.
© Copyright IBTimes 2023. All rights reserved.