Amazon Brings Cashier-Less Checkout Technology To Full-Size Grocery Store
KEY POINTS
Amazon's Just Walk Out technology tracks items taken from shelves
It bills the customer for the items in their cart once they leave the store
It sends the customer a digital copy of the receipt
This tech aims to minimize contact within stores and reduce shopping time
Amazon is taking cashier-less shopping to a whole new level by bringing its Just Walk Out technology to a full-size grocery store for the first time.
The world's largest online retail company officially announced on June 15 that it would launch a 25,000 square foot Amazon Fresh branch in Bellevue, Washington. The store, which will open on June 17, marks the company's 14th location in the U.S.
Moreover, it will feature the Just Walk Out technology which combines computer vision, artificial intelligence, multiple sensors and cameras to keep track of the items that customers take from store shelves, reported The Verge.
Amazon Fresh store customers in Bellevue will be given two checkout options upon entry. Those who wish to have the usual shopping service can still opt for a traditional payment system, which the store will continue to have.
Meanwhile, those who want to experience the Just Walk Out cashier-less checkout will be asked to scan a QR code in the Amazon app before being allowed into the store. They may also opt to insert their linked credit card or debit card or have their palm scanned before they begin shopping.
Once the customer leaves the store, the Just Walk Out technology will simply wrap up the transaction and automatically bill the customer for the items added to their virtual cart. The customer will then receive a digital copy of the receipt.
Amazon opened its 10,400 square foot Amazon Go Grocery store that features the Just Walk Out technology at Seattle's Capitol Hill district in February 2020. The store is way bigger than the standard 1,200 and 2,300 square foot Go stores.
In August 2020, Amazon launched its first Fresh grocery store in the Woodland Hills neighborhood of Los Angeles. The 35,000 square foot Fresh store does not feature the Just Walk Out technology, but it's the first store to use Dash Carts, a technology that uses cameras and sensors to detect the items that customers put in.
Several analysts believe that this latest move from Amazon aims to boost Prime membership. However, according to Dilip Kumar, the company's vice president of Physical Retail and Technology, Amazon simply wants to minimize customers' contact within its stores while reducing their shopping time.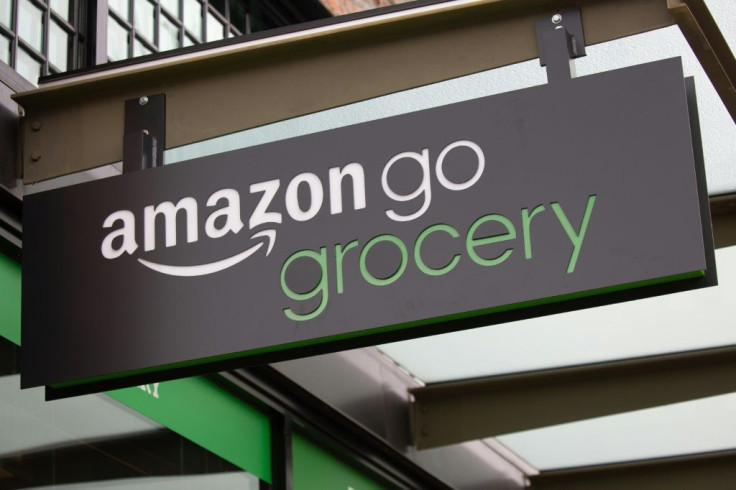 © Copyright IBTimes 2023. All rights reserved.