Amazon Founder Jeff Bezos Will Travel To Space Next Month
KEY POINTS
Amazon founder Jeff Bezos will be flying to space next month aboard a rocket manufactured by his space company, Blue Origin
Jeff is to be accompanied by his brother Mark Bezos and the winner of an online auction hosted by Blue Origin
As of late, the highest bid for the seat inside the rocket ship is at $3.2 million
Jeff Bezos is going to space in his own rocket.
On July 20, Bezos will be flying to space aboard the New Shepard -- a rocket ship made by his own space company called Blue Origin. In an Instagram post the Amazon founder shared Monday, he announced that he will be fulfilling his lifelong dream of going to space with his brother, Mark Bezos.
"Ever since I was five years old, I've dreamed of traveling to space," Bezos wrote. "On July 20th, I will take that journey with my brother. The greatest adventure, with my best friend."
The Bezos brothers will be sharing the ride with the winner of an online auction Blue Origin is currently hosting. As of press time, the bid for the seat at the rocket ship is at $3.2 million, according to CNN Business.
Although the New Shepard has successfully flown numerous times, its flight on July 20 will be the very first time it launches with people onboard, making the event even more significant.
Blue Origin's first-ever manned space flight will be flying to the edge of space, where passengers will be treated to a few minutes of weightlessness paired with an incomparable view of the planet Earth that can be seen through the capsule's many windows, as per TechCrunch.
The 11-minute flight is projected to reach up to 60 miles above the surface of the Earth and will return by means of a parachute-assisted landing in Texas, near New Shepard's launch site.
If all goes according to plan, Bezos will be the first of the business space tycoons to actually travel to space. Sir Richard Branson of Virgin Galactic is also set to become one of the first-ever passengers of his company's Virgin Galactic rocket-powered plane, but the launch is scheduled to take off later in 2021.
Elon Musk, the founder of the aerospace company SpaceX, has also announced his plan of flying aboard a SpaceX rocket, but specific details are still being kept under wraps.
Bezos founded Blue Origin in 2000 with the vision of allowing humanity to live and work in space to benefit Earth. The space company believes that in order to preserve Earth, humans will have to expand and look for new sources of energy and materials needed to sustain life.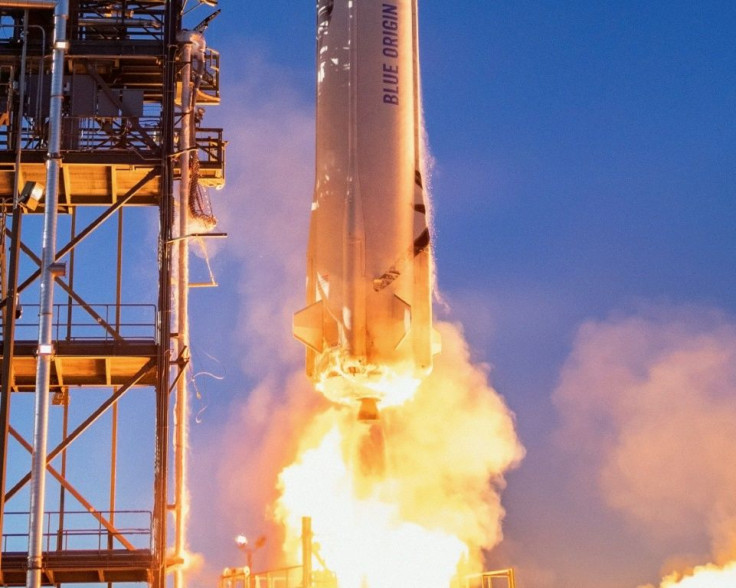 © Copyright IBTimes 2022. All rights reserved.
FOLLOW MORE IBT NEWS ON THE BELOW CHANNELS