Twitter Reacts To Elon Musk Trolling Jeff Bezos' Blue Origin Over $2.9 Billion NASA Contract
KEY POINTS
Jeff Bezos' Blue Origin filed a complaint Monday after NASA's $2.9 billion lunar lander contract went to Elon Musk's SpaceX
Musk responded to the protest with tweets mocking Blue Origin
The SpaceX CEO's tweets received mixed responses, with some finding them hilarious and others inappropriate
Elon Musk mocked Jeff Bezos' Blue Origin on social media after SpaceX beat two other space companies, including the Amazon founder's, in a NASA bidding war.
On Monday, Bezos' Blue Origin filed a complaint with the Government Accountability Office accusing NASA of "moving goalposts" for the companies competing for a $2.89 billion lunar lander contract to land astronauts on the moon potentially by 2024. NASA was expected to pick two out of the three rival lunar lander prototypes it funded, including Blue Origin's, but only SpaceX's Starship was chosen in the end.
Musk responded to the complaint by tweeting, "Can't get it up (to orbit) lol," possibly referring to Blue Origin not having launched anything into orbit yet.
In a follow-up tweet, the SpaceX CEO posted an image of a Blue Origin moon-lander prototype that was edited to say "blue balls."
Musk's response did not escape the attention of Twitter users, especially his 52 million followers.
"Holy s--t dude you murdered him," one person commented.
"If you looked at the resumes of both companies without knowing their names, you would easily laugh at Company B (blue origin) for trying to compete with Company A (spacex). CompanyA have achieved far more and thus has the right to brag about it," another user wrote in response to a tweet pointing out that SpaceX's Starship has yet to reach orbit as well.
"This is quite funny. A dude that's literally never launched a rocket, has no space program, thinks he should be awarded a contact over someone that has two successful manned missions and 1.5k satellites launched and reused and mastered vertical landing. Yea. Ok," a third user wrote.
Some Twitter users criticized Musk over the crude tweets, calling his response inappropriate. Others noted that SpaceX has had its fair share of launch failures over the years.
One person tweeted in response to Musk's initial tweet, "How does that matter for a lunar lander? Completely different things."
"Remember when you couldn't get to orbit?" another tweeted, possibly referring to Musk and SpaceX's past multiple failed attempts at liftoff.
"Keep tweeting dude - this is still a trainwreck for you lol," another wrote.
"That's not very nice of you," a fourth user commented.
Wrote another, "It's unfortunate that all the great minds & billionaires can't put aside their differences & unite to do something absolutely amazing ... like save the planet, wildlife & humanity ... wishful thinking."
This comes days after "Saturday Night Live" announced that Musk is set to host the May 8 episode of the long-running NBC sketch comedy show, with Miley Cyrus as the accompanying musical guest.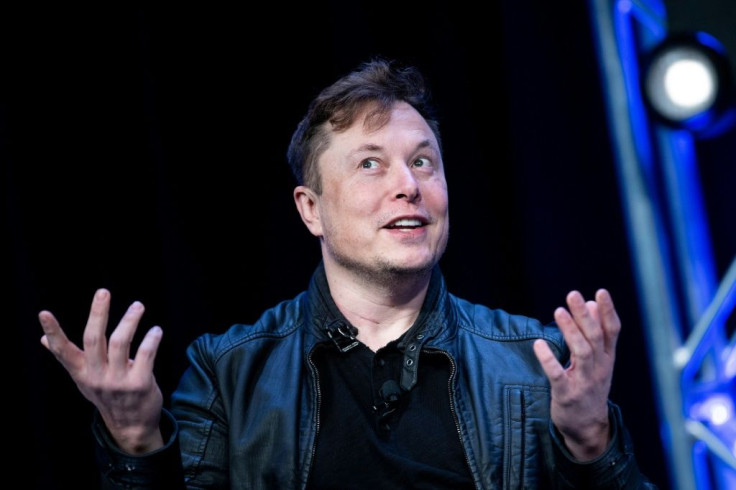 © Copyright IBTimes 2023. All rights reserved.