Amazon NYC Rumors: 34th Street Retail Store Is Not Just Manhattan Space; It's About Data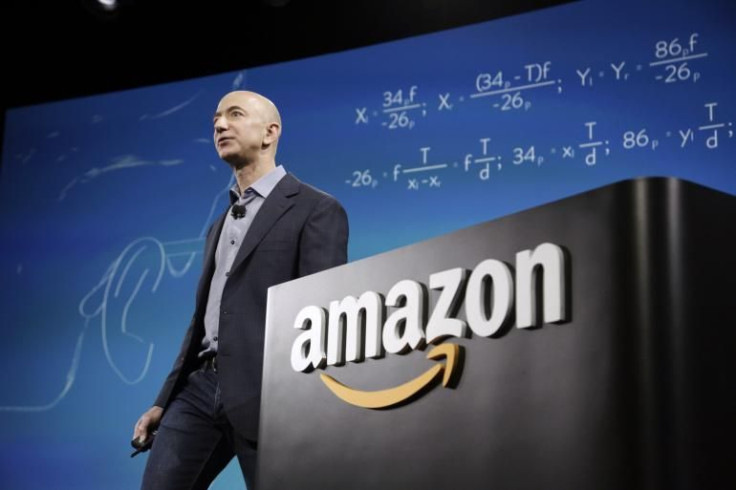 Here's a question that will be difficult to answer with one click: What does the world's largest online retailer want with a creaky prewar building in midtown Manhattan? Amazon.com Inc., you may have heard, is said to be eyeing a brick-and-mortar location (its first ever) on West 34th Street in Manhattan, across the street from the Empire State Building. The rumors have sparked widespread speculation about what the Seattle e-commerce juggernaut is planning to do with the space.
So far, there are two prevailing theories:
Amazon needs warehouse space so that it may provide more same-day delivery options to ever-impatient New Yorkers.
Amazon wants to showcase its brand -- to let this prime piece of real estate (adjacent to Macy's flagship department store) function as a kind of billboard for the Amazon name, a way of saying "we've arrived" to the retail industry it so successfully disrupted.
While both of those theories are likely true to some extent, they're not the whole story. In fact, some branding experts say Amazon's interest in a physical location is less about the space than it is about the data.
"I think this enriches their knowledge-gathering ability -- to test things, to see how they work and how people can adopt them into their lifestyles," said Peter Dixon, senior partner and creative director of Prophet, a brand consulting firm.
Indeed, while Amazon no doubt needs the New York warehouse space, a location in Brooklyn or Queens could solve that problem for a fraction of the cost. And if Amazon is simply looking for bragging rights and brand awareness, there are better Manhattan locations than West 34th Street, according to Stephen Baker, vice president of industry analysis for consumer technology for NPD Group, a market research firm.
"It's not a particularly convenient location for most people who live in New York," Baker said. "It seems kind of goofy to put it there. If you're trying to get the maximum amount of tourist traffic and just eyeballs, why not be in Times Square?"
At the same time, a location next to Macy's, one of the most iconic department stores in the world, will draw plenty of foot traffic -- especially during the holidays. Baker admits he finds Amazon's rumored plans somewhat perplexing. "It's not like they're lacking in brand awareness," he said.
Given Amazon's growing need to showcase its own devices, including Kindles, Fire smartphones and Fire TV set-top boxes, a physical store makes complete sense, said Dixon, who cites the Apple Store, one of the most profitable retail outlets in the world today, as evidence that Amazon's physical aspirations are not merely a chest-beating exercise.
"A lot of times, when people did flagship-type stores 10 years ago, it was kind of an awareness-building exercise, kind of these living billboards," Dixon said. "But that Apple space has proven that they can also be an incredibly productive retail environment."
He added that physical spaces offer an immersive shopping experience that online retail just can't. "They get to control every aspect of the brand -- the lighting, the sound and partially the personal interaction," he said. "That sense of control for a retailer is a powerful way to build stickier connections and a way to emotionally reach consumers."
User data is a currency for Amazon, just as it is for any large tech company. But for all the massive amounts of information it collects about people's online shopping habits, the company has a blind spot when it comes to the relationship between physical interactions and actual purchases. Although Amazon practically invented the concept of "showrooming" (i.e., the practice of testing out products at physical stores only to purchase them online later), it has gathered data mostly from one side of the equation.
Operating a physical store, Dixon said, would give Amazon a more complete picture of an increasingly complex shopping ecosphere. "You see something on a billboard, you go to a website, you go to your phone, you talk to a friend, you go to a store," Dixon said. "I think by having their own 'showroom,' so to speak, [Amazon] will be learning about these paths to purchase and how the intersection of bricks and mortar (or clicks and mortar) can actually make it easier to access a retail channel."
Amazon's rumored retail plans were first reported Thursday by the Wall Street Journal, which cited anonymous sources. Later on Thursday, the New York Times reported that Amazon is planning to take over the entire 12-story building. So far, Amazon has dealt with the rumors in a very Amazon-like way (i.e., by not acknowledging them). "We have made no announcements about a location in Manhattan," a company spokesman told International Business Times Thursday.
Lack of an announcement notwithstanding, Amazon can't stop anyone from speculating. Dixon said he wouldn't be surprised if Amazon opened a location in New York and even other destination cities such as Los Angeles, San Francisco and Miami. "It's just common sense and smart," he said. "You don't just get one type of customer in destination cities. You get a wide variety of people from different places, and you learn a lot from that. It's a little like online traffic."
Got a news tip? Email me. Follow me on Twitter @christopherzara.
FOR FREE to continue reading
✔️ Unlock the full content of International Business Times UK for free
offer available for a limited time only
✔️ Easily manage your Newsletters subscriptions and save your favourite articles
✔️ No payment method required
Already have an account?
Log in
© Copyright IBTimes 2023. All rights reserved.