99 Cents Amazon Fire Phone: 3D Smartphone Sees Price Drop Ahead Of iPhone Launch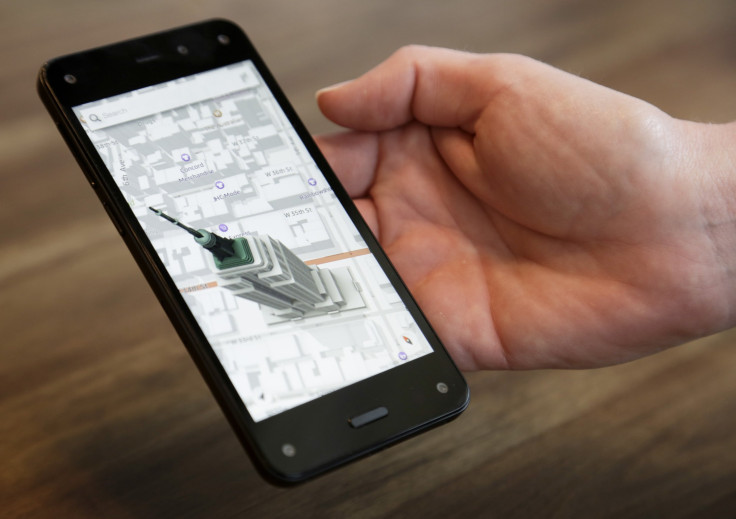 The Fire Phone is getting a fire sale: Amazon.com (NASDAQ:AMZN) is knocking the price down to 99 cents with a two-year contract one day before Apple is expected to unveil two new iPhones.
Amazon announced the price cut on Monday, down from $199 with a two-year AT&T contract, just two months after Amazon's first phone was introduced. Additionally, its off-contract price is down from $649 to $449. The device is available exclusively on AT&T (NYSE:T) but can also be purchased online at Amazon.com and att.com.
The Amazon Fire Phone includes such standout features as its "Dynamic Perspective" 3D Technology, which tracks head movement to create 3D effects within certain applications like maps, and its Firefly product scanner, which allows users to look up products and services on Amazon.com. Amazon hoped these features would justify the Fire Phone's premium price tag and attract customers, but the device's lackluster performance on the market has caused Amazon to rethink its strategy.
Amazon took a page from Apple Inc.'s (NASDAQ:AAPL) book in launching the Fire Phone exclusively on AT&T; the iPhone was an AT&T-exclusive device for about four years after its release. However, this tactic may have been the Fire Phone's downfall. The lack of availability on other carriers and retailers could be part of the reason why the device had largely been ignored by consumers.
The Fire Phone has reportedly sold only about 35,000 units since its July 25 launch, abysmal compared to phones from manufacturing powerhouses like Apple and Samsung Electronics Inc. (KRX: 005930). With Samsung having launched two new devices last week and the announcement of new iPhone models expected Tuesday, a price drop is Amazon's Hail Mary to save its device before it drowns in a sea of competitors. Apple's smartphones are now available at all of the major U.S. mobile networks and also many smaller networks and several retailers.
While the Fire Phone is Amazon's first smartphone, the company is well versed in the realm of hardware. Many of its Kindle-brand tablets and e-readers have fared well on the market as low-cost alternatives to the iPad, especially with their instant access to Amazon's e-commerce platform and its Prime membership. Consumers expected the Fire Phone to follow this same approach, while pundits expected Amazon to lead an industry shakeup by way of prices. Maybe it's better late than never for Amazon to make a statement with its Fire Phone.
© Copyright IBTimes 2023. All rights reserved.