Amazon Profit Forecast Disappoints, Stock Slumps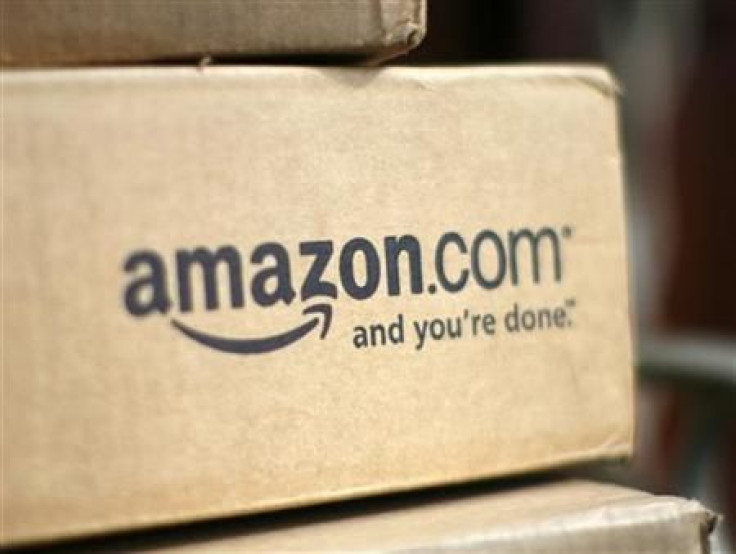 Amazon.com Inc shocked investors with a far weaker-than-expected outlook for the crucial holiday season quarter as it spent heavily on its new Kindle Fire tablet computer.
The stock tumbled 12 percent Tuesday in extended trading as the news raised concern that Amazon was losing some of the revenue momentum that had helped investors overlook its razor-thin profit margins.
Amazon forecast fourth-quarter revenue of $16.34 billion to $18.65 billion, compared with analysts' average estimate of $18.15 billion as compiled by Thomson Reuters I/B/E/S.
Amazon's forecast would mean 27 to 44 percent growth from a year earlier. In the third quarter, sales grew 44 percent, less than the 51 percent gain in the second quarter.
The company also said it could report a $200 million operating loss to a $250 million operating profit in the holiday quarter as it spends on the Fire and other initiatives.
That forecast, which includes $200 million for stock-based compensation and intangible assets, was materially below Wall Street expectations, according to UBS analysts Brian Pitz and Brian Fitzgerald. They were looking for $374 million in operating profit in the fourth quarter.
We're not seeing the investment pay off yet, but I think investors are impatient as to how long will it take before you will start to see this pay off, Evercore Partners analyst Ken Sena said. When are we going to start to see some signs?
Amazon's fourth-quarter forecast implies a profit margin of effectively zero, Youssef Squali, an analyst at Jefferies & Co, noted during a conference call with the company.
KINDLE FIRE COST
Amazon said Tuesday its third-quarter net income was $63 million, or 14 cents a share, versus $231 million, or 51 cents a share, a year earlier. Revenue was $10.88 billion, up 44 percent from the third quarter of 2010, it added.
Analysts had expected earnings per share of 24 cents on revenue of $10.95 billion, according to Thomson Reuters I/B/E/S.
Lower profit margins would be acceptable, but for the lower-than-expected revenue growth numbers, said Fred Moran, an analyst at The Benchmark Co.
Moran had expected third-quarter revenue growth of as much as 50 percent.
The company unveiled its new Kindle Fire tablet in late September and many analysts think it is being sold close to the cost of making it, or even at a loss.
The revenue is a little light, but margin is where the biggest variance is from Wall Street's expectations, said Scot Wingo, chief executive of ChannelAdvisor, a software company that helps merchants increase online sales. This is largely due to Amazon's investment in the Kindle Fire.
Amazon is also investing in video content and other publishing deals to support the device, while spending on datacenters for its cloud computing business and fulfillment for its online retail operations.
Wall Street has accepted such spending because Amazon has proved in the past that it can generate higher growth from such investments. However, analysts have been on edge about Amazon's third-quarter results and fourth-quarter forecasts because of the recent increase in expenditures.
SPENDING TO SUPPORT GROWTH
Amazon Chief Financial Officer Tom Szkutak said on a conference call after the results that the company has had to add fulfillment capacity to handle the growth of its main online retail business.
The company is planning to build 17 new fulfillment centers this year, two more than its previous plan, the CFO noted.
Szkutak also said Amazon is increasing production of the Kindle Fire by a few million units, citing strong demand.
Amazon shares fell to $199.52 in extended trading, after closing 4.4 percent lower at $227.15 on Nasdaq.
© Copyright Thomson Reuters 2023. All rights reserved.