Amazon Sells Out Of Kindle Fire, Then Says It's Making Big Annoucment Next Week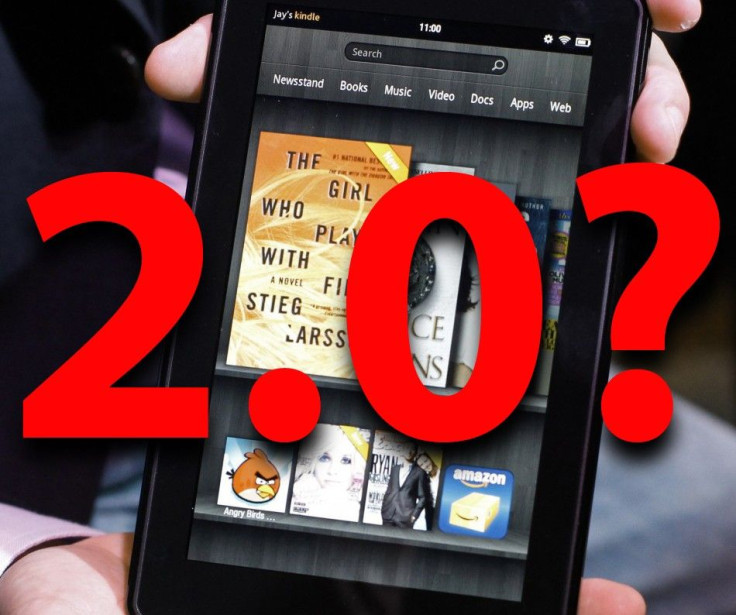 Amazon.com Inc. (NASDAQ: AMZN) is set to announce in Santa Monica, Calif., on Sept. 6 something big, but it won't say what. Perhaps it's no coincidence that a week before the event Amazon announced it has sold out of the popular Kindle Fire. Is this a prequel to the sequel?
"We have an exciting road map ahead," teased company CEO Jeff Bezos in the press release on Thursday announcing the sell-through of the popular touch-screen device, which competes with products made by Samsung Electronics Co., Ltd. (KRX: 005930), HTC Corp (TPE: 2498), Barnes & Noble, Inc. (NYSE:BKS) and the big daddy of the tablet market, Apple Inc. (NASDAQ: AAPL).
The new version will be unveiled as the playing field for e-readers is becoming increasingly dense and more competitive. Google Inc. (NASDAQ:GOOG) has stepped into the pitch with its Nexus 7, which the company began shipping in July. Both tablets are very similar in appearance and both use the Android operating system that Apple considers a stolen copy of its patented iOS.
But one question is burning in the minds of investors: Just how popular is the Kindle Fire in the U.S. market where the e-reader is sold exclusively? Bezos says "millions of customers" have made the e-reader the Seattle-based company's most successful product launch.
The market intelligence firm IDC says Amazon sold 4.8 million units in the fourth quarter of 2011, when the product was launched, and sold 1.2 million in the second quarter of this year. But those are just estimates. The company doesn't divulge specific numbers in its quarterly reports, which would be a definitive metric for gauging Kindle's performance against the iPad, whose unit numbers are provided by Apple, allowing analysts to see how the product is faring independent of the company's other offerings.
So what will the new Kindle Fire feature? CNET reported in June, citing anonymous sources, that the new Kindle Fire will feature high-resolution screens and two sizes: a 7-inch and a 10-inch. The tech news agency also said Amazon will likely pursue the same price point, $199, while making improvements to performance. Taiwan Economic News reported earlier this year the roll-out will include three models.
© Copyright IBTimes 2023. All rights reserved.