Amber Joy Vinson May Have Had More Advanced Ebola Symptoms Than Thought: Frontier Airlines Chief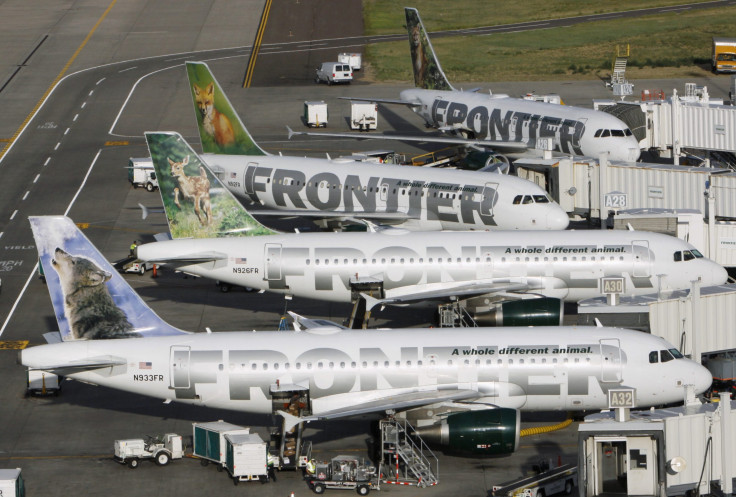 Frontier Airlines' president Barry Biffle said Friday that Amber Joy Vinson, the Ebola patient who was on board their flight between Dallas and Cleveland, may have been at a much more advanced stage of infection than previously thought. The announcement came in an email sent by Biffle to the employees at the Denver, Col.-based airlines.
Biffle updated his employees about the findings of the U.S. Centers for Disease Control and Prevention, or CDC, which assured the airline's employees, who may have been on board the plane, that they are at a very low risk of contracting the disease, according to Associated Press. The assurance came despite the expectation that Vinson might have been in the advanced stages of the infection when she boarded the flight. The airline has given employees who worked on the flight a 21-day leave, equal to the quarantine period that people suspected of being exposed to the disease can be subject to.
Passengers who were on Vinson's flight between Cleveland and Dallas, have also been informed by the airline and the CDC, AP reported. The CDC is trying to curb the spread of the virus, which has killed more than 4,000 people and has infected nearly 9,000 people in West Africa. The intensification of government action against Ebola comes as the U.S. has seen two people contract the disease in the country since the death of Thomas Eric Duncan.
Dr. Daniel Varga, the chief clinical officer for Texas Health Resources, also recently admitted that the authorities at the Texas Presbyterian Hospital had made mistakes in treating Duncan.
On Friday, President Barack Obama appointed Ron Klain, a two-time vice presidential chief of staff, to head Washington's response to the deadliest-ever outbreak of the Ebola virus.
© Copyright IBTimes 2023. All rights reserved.
FOLLOW MORE IBT NEWS ON THE BELOW CHANNELS