Dallas Hospital Worker Who May Have Worked With Ebola Specimen Is On A Caribbean Cruise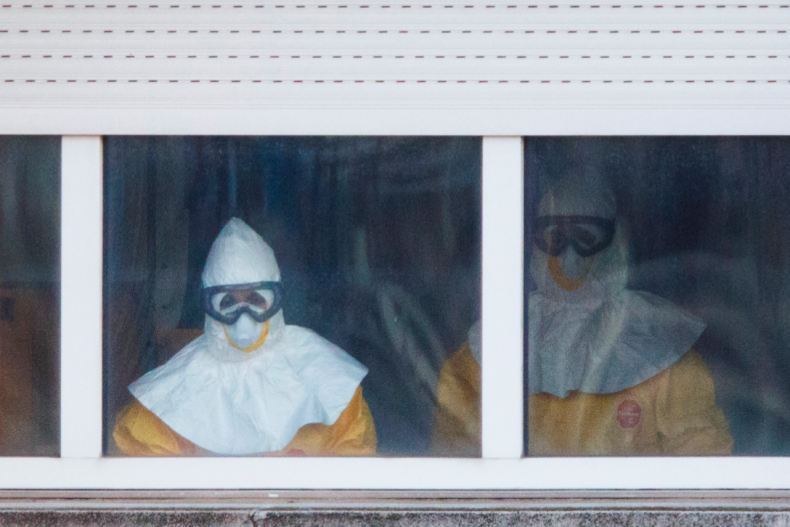 A Dallas health care official who may have handled clinical specimens from an infected Ebola patient at Texas Presbyterian Hospital is on a cruise ship to the Caribbean, the U.S. Department of State said in a statement Friday. The Belize Coast Guard responded to U.S. requests of help by stating that it will not allow the ship into its port.
The health care worker boarded the ship Carnival Magic on Oct. 12 with a partner from Galveston, Texas, before the U.S. Centers for Disease Control and Prevention, or CDC, made 75 people working at the Presbyterian Hospital sign a legal agreement stating that they would not go out in public for 21 days, the State Department said in a statement. The statement added that the worker and her partner have been in voluntary isolation on the cruise, and the ship's medical examiner is being guided by the CDC in examining the couple.
"It has been 19 days since the passenger may have processed the since deceased patient's fluid samples. The cruise line has actively supported CDC's efforts to speak with the individual, whom the cruise ship's medical doctor has monitored and confirmed was in good health," the State Department said, in the statement, adding: "We are working with the cruise line to safely bring them back to the United States out of an abundance of caution."
The initial monitoring period for people who are suspected to have come in contact with an infected Ebola patient is 21 days. When the health worker left Texas on the cruise, the CDC had only required her to monitor herself, which the worker had been doing.
Local news reports from Belize cited the country's government as saying that the Carnival Magic ship was being kept offshore as a precautionary move. The Belizean government also said, according to the Washington Post, that it will ensure that the health care worker does not enter the country.
"The Government of Belize was contacted today by officers of the U.S. Government and made aware of a cruise ship passenger considered of very low risk for Ebola," the Belizean government, said in a statement, according to the Post, adding: "Nonetheless, out of an abundance of caution, the Government of Belize decided not to facilitate a U.S. request for assistance in evacuating the passenger through the Phillip Goldson International Airport."
Two people, both health care workers from the Presbyterian Hospital, have contracted the virus in the U.S. after the death of Thomas Eric Duncan at the hospital. The U.S. government and the CDC have intensified precautionary measures to prevent the disease from spreading.
© Copyright IBTimes 2022. All rights reserved.