AMC Theaters Bleeding Cash Because Of Coronavirus And Could Be Broke By End Of 2020
KEY POINTS
AMC Theaters said while it has reopened nearly 500 locations, theaters in key states like New York and California remained closed
Partial blame was placed on a hollow release slate for hurting attendance as most films were either delayed into 2021 or given digital releases
Executives said they were looking for ways to offset their financial woes, but it may not be enough
AMC Theaters (AMC) warned Tuesday if it doesn't receive assistance or reopen from the coronavirus shutdowns, it will be out of money by the end of 2020.
AMC executives issued their warning during an investor call, saying the current state of the film industry has the largest cinema chain in the U.S. bleeding cash. The warning was not met well on Wall Street, as AMC's stock took an 8-point hit by 12:30 p.m. Tuesday.
AMC previously said it reopened 494 of it 598 locations across the U.S., but theaters were operating between 20% and 40% capacity depending on their respective size. However, theaters in California, Maryland, New York, North Carolina and Washington, which made up about a fourth of AMC's 2019 revenue, have not reopened due to state lockdown measures. Attendance was down compared to the same period in 2019, as well, with attendance down roughly 85% for the theaters allowed to reopen.
Tuesday's warning is a shift in tone from August, when executives said they were optimistic patrons would soon head back to theaters.
"This is a time that AMC has been waiting for since mid-March of this horrid, horrible year," AMC executive Adam Aron said during an August analyst call. "Both for financial and psychological reasons, we are so eager to delight moviegoers."
Since then, several more movies were delayed in 2021 or pulled from theatrical release in favor of a digital release. The latest was on Monday when Disney said it was pulling the upcoming Pixar film "Soul" from its Nov. 20 theatrical release date and it would instead release on Dec. 25 on Disney+. This decision was met with significant blowback from exhibitors who said the decision only adds to the current problems plaguing cinemas.
"While cinemas will struggle to recover without new releases, so in truth too will our studio partners, whose decisions in such circumstances risk causing irreparable damage to key markets," the International Union of Cinemas noted in a Monday press release.
The only major films left on 2020's release calendar are "The Croods: A New Age," "Free Guy," and "Wonder Woman 1984."
AMC said it was looking into means of increasing attendance and offsetting its financial woes, but warned it may still not be enough.
"There is a significant risk that these potential sources of liquidity will not be realized or that they will be insufficient to generate the material amounts of additional liquidity that would be required until the company is able to achieve more normalized levels of operating revenues," AMC noted.
AMC's pain is being felt across the Atlantic Ocean, as well, by theater chain Cineworld. The chain posted a loss of $1.6 billion for the first half of 2020 and said it would be closing over 650 locations between the U.K. and U.S. to help offset costs.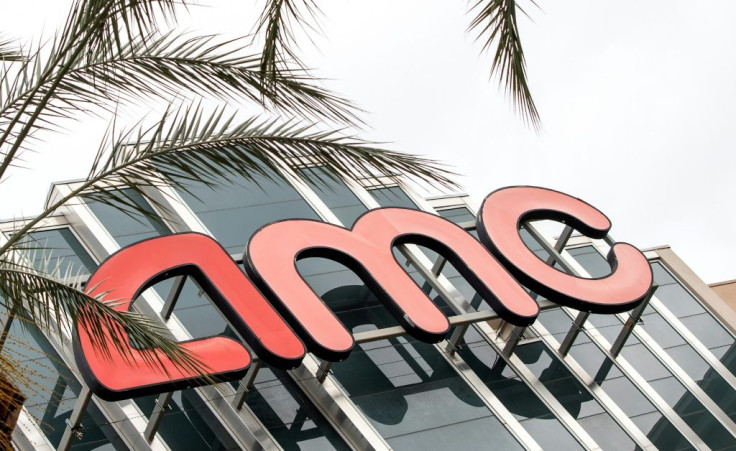 © Copyright IBTimes 2023. All rights reserved.
FOLLOW MORE IBT NEWS ON THE BELOW CHANNELS