America To Obama: Love You As President But Your Work On The Budget Deficit, Not So Much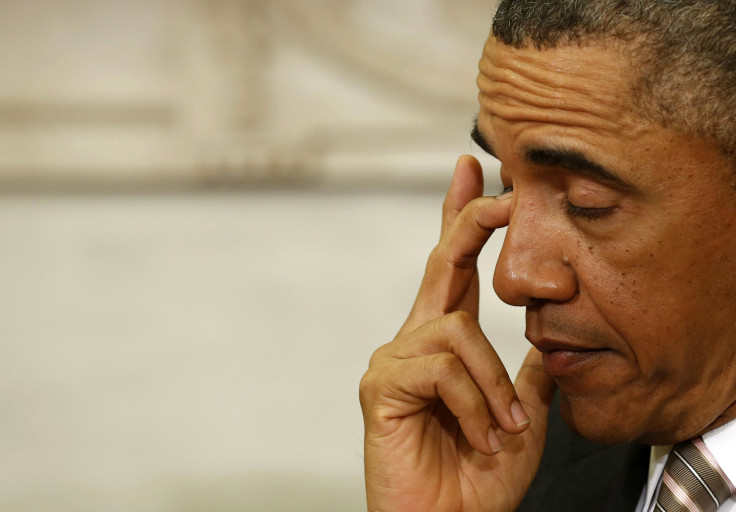 While President Barack Obama still enjoys an approval rating just above 50 percent, his numbers on some of the critical issues facing America remain far lower.
A national survey by CNN/ORC International released on Monday found that 51 percent of Americans approve of Obama's overall job performance as president. But when it comes to the big issues of guns, budget deficit, the economy, and health care, Obama gets failing grades. Not such good news for the president as he works to garner support for a gun control bill in Congress and prepares to put forward a 2014 budget proposal on Wednesday.
Here's what the survey of 1,012 adults polled Friday through Sunday found:
-- 38 percent approve his handling of the federal budget deficit while 58 percent disapprove;
-- 45 percent approve of Obama's gun control policies while 52 percent disapprove;
-- 44 percent think Obama is doing a good job handling Social Security and Medicare while 52 percent say no way;
-- When it comes to taxes, 46 percent think he's doing a good job and 52 percent beg to differ;
-- 44 percent give Obama a thumbs up on immigration while 50 percent give a thumbs down;
-- 44 percent also approve of the president's health-care policy while 54 percent say they are sick of it;
-- As for the economy, 44 percent like what Obama has been doing while 54 percent disapprove;
-- 52 percent like Obama's policies towards gays and lesbians while 42 percent disapprove; and
-- 49 percent approve of his handling of foreign affairs but 48 percent disapprove.
© Copyright IBTimes 2023. All rights reserved.