American Airlines Furlough: 25,000 Face Possible Job Cuts As Coronavirus Continues
KEY POINTS
American Airlines warns employees 25,000 of them may be furloughed starting October 1
The COVID-19 surge in the U.S. has eliminated any airline recovery for the rest of the year
The WARN Act requires employers notify employees about layoffs or temporary furloughs 60 days in advance
Employees at embattled American Airlines Inc., the world's largest airline in terms of fleet size, were warned Wednesday 25,000 of them could face furloughs as the ongoing COVID-19 surge dashed hopes of a recovery in airline travel for the rest of the year.
The number to be temporarily unemployed equates to 19% of American's total workforce of about 133,700 persons. Employees were told those whose jobs are at risk won't necessarily be laid off, CNBC noted.
The furloughs were revealed in WARN (Worker Adjustment and Retraining Notification Act) notices sent to employees. WARN notices will be sent to 9,950 flight attendants (37% of total), 2,500 pilots (18% of total), 3,200 maintenance workers, and 4,500 fleet service employees.
The WARN Act requires employers notify employees about possible layoffs or temporary furloughs 60 days in advance.
The catastrophic decline in global airline travel has seen American Airline's revenue in June plummet more than 80% year-on-year, said CEO Doug Parker and President Robert Isom in a letter to staff. They said that "with infection rates increasing and several states reestablishing quarantine restrictions, demand for air travel is slowing again."
Both men again encourage American employees to take advantage of new extended leaves that could last for up to two years. Employees can also opt for early retirement. These incentives intend to encourage as many employees to leave the company voluntarily before they start being fired on October 1.
Under the $2 trillion CARES Act, U.S. airlines can't fire employees or reduce their pay until September 30. American took advantage of the $58 billion federal bailout provided by the CARES Act. Half this amount consists of grant aid, which covers airline payrolls and prevents layoffs through September 30.
Earlier this month, American said it has 20,000 more employees than it needs for its reduced fall schedule. In late May, Parker said American planned to shed 30% of its office jobs and slash its fleet size by more than 20%. The 30% number is equivalent to 5,000 employees.
Parker said American is being forced to become small to survive amid heavily degraded passenger numbers due to COVID-19 distancing restrictions.
American later offered management and support staff buyouts and retirement packages to firing thousands of employees. Buyout options include a third of pay and full medical coverage through December 31.
"If there are not enough early out volunteers, we will have to take the difficult step of involuntary separations," said Elise Eberwein, American's executive vice president of people and global engagement, in early June.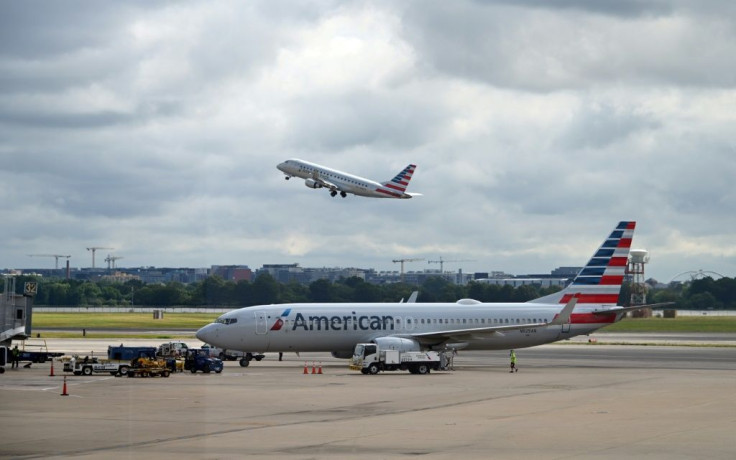 © Copyright IBTimes 2023. All rights reserved.