American Airlines To Significantly Slash Flights In This Major City As Travel Demand Soars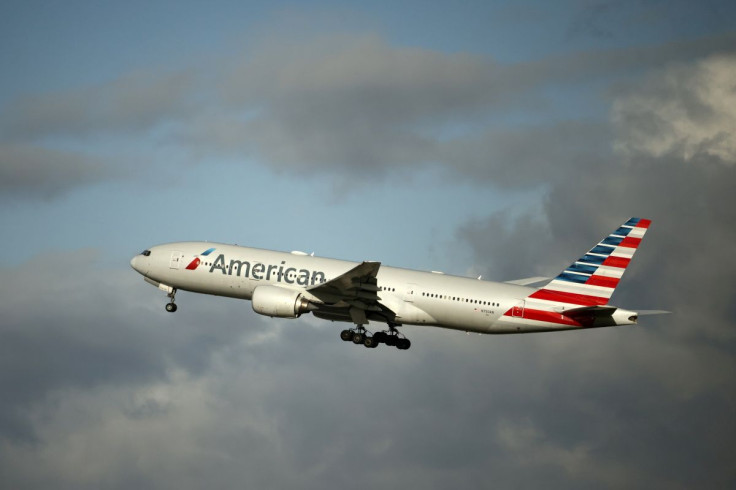 American Airlines is cutting its fall flight schedule out of Philadelphia despite the recent rise in travel demand since the pandemic brought the industry to a halt.
The airline will cut 209 flights in September and about 379 more flights in October, or 2% of the entire company's flight schedule, KYW-TV, a CBS affiliate out of Philadelphia, reported.
American said the flight cuts at the Philadelphia International Airport are due to staffing concerns and passenger demand, according to KYW-TV, adding that it would revisit the cancelations later in the fall.
In a statement to USA Today, the airline said that it "has taken steps to size our airline for the resources we have available and to build additional buffer into the remainder of our summer schedule.
"Last month, American took proactive steps to add resiliency into our schedule by reducing overall September system capacity by approximately 2%. These adjustments were made in markets with multiple frequencies—with the goal of moving customers to different flights," it added.
American told the news outlet that it would contact passengers affected by the flight cancelations to make alternative travel arrangements, offering refunds where necessary.
American will also cut routes in Islip and Ithaca, New York; Toledo, Ohio; and Dubuque, Iowa; this September.
American Airlines is not the only airline that has reduced its flight schedules amid staffing shortages as the pandemic caused airlines to cut back their operations. Now that travel demand has ramped back up, airlines are finding it difficult to keep up with the rising number of passengers.
United slashed a series of flights from its schedule earlier this summer, eliminating service from Flagstaff, Arizona, and Texarkana, Arkansas. Last year, it dropped 11 cities from its schedule, 14 more cities in December, and 17 more in February.