American Airlines Stops Flying Boeing 737 MAX Until April 2020
KEY POINTS
American Airlines will extend the exclusion of Boeing 737 MAX planes from schedules until April 2020
The decision marks the looming uncertainty about regulators' nod
Boeing is reportedly slashing 737 max production rates
Belying hopes of Boeing that the grounded aircraft 737 MAX will return to service by December, American Airlines has decided not to fly 737 MAX planes until April 2020.
This is a longer exclusion of the aircraft beyond a year after its grounding in March 2019, CNBC reported.
The new development comes soon after the reported reservations of FAA Administrator Steve Dickson about "Boeing's overly optimistic projections" on the MAX's return to service, according to an email sent to lawmakers by the FAA's legislative office, reported The Wall Street Journal.
The stand of the regulator has heightened the lingering uncertainty when the jets will fly again.
The plane was grounded after two consecutive crashes that killed 346 people within a gap of five months. Tragedy hit the planes served by Ethiopian Airlines and Garuda Airlines of Indonesia.
Other airlines that used to fly the Max planes including Southwest and United also suffered the loss of millions of dollars in revenue because of the longer grounding even as projections of surging holiday air travel are appearing in the media.
According to the Fox News report quoting a study by AAA, nearly 115.6 million Americans are expected to travel this holiday season. Among the top destinations for holidays, Las Vegas tops due to the warmer weather.
Others include Orlando, Miami, Tampa, Anaheim, Honolulu, New York, and Phoenix. The number of holiday travelers between Dec. 21 and New Year Day will be the highest in almost 20 years, the report added.
FAA nod likely in February
The WSJ report also added that the FAA is likely to approve fixes to the MAX flight-control system and pilot training protocols in February.
"We will work with the FAA to support their requirements and their timeline as we work to safely return the Max to service in 2020," Boeing reacted on Thursday.
Boeing to slash 737 Max production rate
Meanwhile, Reuters reported that Boeing will slow its aggressive plans to step up the production goals of the Max 737 jets to a record 57 in 2020. It has taken that decision even before FAA announced a new delay in the 737 MAX's return to service.
In October, Boeing CEO said it expects to maintain a monthly production rate of 42 aircraft and hike it to 57 in late 2020.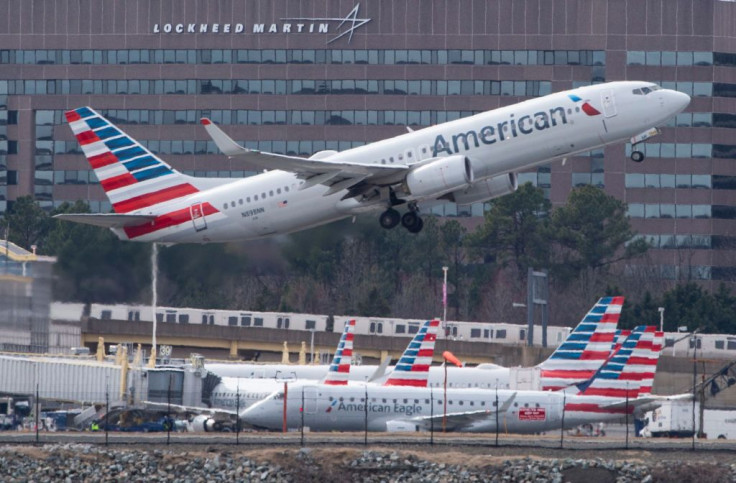 The FAA had said on Wednesday it will also verify production issues at the Boeing factory in Renton, Washington.
A meeting between FAA chief Steve Dickson and met Boeing Chief Executive Dennis Muilenburg also took place in Washington DC.
In the interaction, the FAA head conveyed that Boeing's efforts to bring 737 MAX to service schedules are "not realistic," according to an email reviewed by Reuters.
Meanwhile, China's aviation regulator, per WSJ report, continues to carry concerns and is not convinced about the reliability of Boeing's proposed changes and insist on separate certification for the aircraft to fly in China.
© Copyright IBTimes 2023. All rights reserved.
FOLLOW MORE IBT NEWS ON THE BELOW CHANNELS