American Airlines Strands Luggage From Multiple Flights In Miami; Blames 'Technical Issue'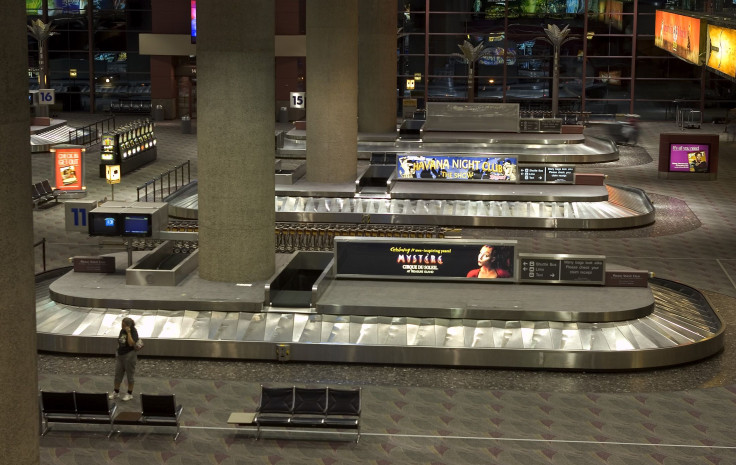 MIA may be the airport code for Miami International Airport, but it's also the state of luggage for hundreds -- if not thousands -- of passengers flying on American Airlines out of Miami on Friday: missing in action.
An apparent "technical issue" with its baggage conveyor belts at Miami International Airport prevented American Airlines from loading any planes with checked luggage on Friday. For eight hours, the airline let its flights depart sans bags, but did not notify passengers of the issue. Instead, most passengers discovered when they reached their destinations that their luggage hadn't.
Even then, American Airlines did not explicitly alert customers of the glitch, according to accounts from several passengers contacted by International Business Times. Travelers waited at luggage carousels in airports around the world, only to be greeted by empty belts where their bags should have been.
"The conveyor belt system in Miami had some kind of breakdown this morning," American Airlines spokesman Joshua Freed told International Business Times. "It meant the passenger bags couldn't move through the system for several hours." Freed would not specify how many flights were affected.
In a later statement emailed to IBTimes, Freed wrote, "The system was back online this afternoon and we are working to reunite those bags with our passengers. Should a customer have a question about their delayed bag, they can work with the baggage service office at their destination or call 1-800-535-5225."
When asked why American Airlines let flights depart from Miami without passengers' checked luggage, Freed said, "What would you expect them to do? We had to get passengers to where they were going."
But many passengers were frustrated with the lack of communication from American Airlines. Pulitzer-winning journalist Glenn Greenwald, who helped break the Edward Snowden story, was on a flight from Miami to Los Angeles that was affected by the baggage snafu. On Friday afternoon, he tweeted the news to his 471,000 followers.
Greenwald wasn't the only frustrated flier to unleash his anger on social media. Natasha Del Toro, a journalist based in Miami who was traveling to Boston for work, vented on Facebook, where she wrote, "Arrived in freezing Boston today only to find my luggage and about one hundred other passengers' luggage got left behind in Miami. How did American Airlines pull that off?" When she called American Airlines, she waited on hold for an hour, only to be told that her luggage -- containing all her cold-weather gear -- was left in Miami because the plane was full and overweight. "That was completely ludicrous, because no one on the flight got their luggage," said Del Toro.
Nick Vendikos, a fundraiser from Brooklyn, said he and other passengers waited 45 minutes for the bags from his 14-year-old daughter Katey's flight at LaGuardia Airport. He finally tracked down a baggage agent who investigated the issue, eventually telling passengers about the problem and asking them to file claims at the airport.
"We waited another 45 minutes to see a customer service agent to file our locator claim," Vendikos said. "That was the frustrating part -- American Airlines didn't say anything. You think they would tell us so we're not waiting. We wasted a good hour and a half."
As of Friday night, Vendikos still hadn't received the luggage despite assurances from American Airlines that it would arrive at their home by 7:30 p.m. American Airlines responded to his Twitter complaint with, "We apologize for the inconvenience. We'll reunite you with your bag as quickly as possible."
Other passengers who complained on social media received similar responses from American Airlines.
The airline, which is currently undergoing a merger with US Airways to form the largest airline in the world, may want to take a page out of rival Delta's book, which recently launched a program to award passengers with 2,500 frequent flier miles if they weren't reunited with their luggage within 20 minutes of their flight arrival. But for the passengers affected on Friday, it will probably take a lot more than a few miles to make it up to them.
© Copyright IBTimes 2023. All rights reserved.