American Travelers Should Avoid This Northern Country Amid A Recent COVID Case Spike
The Centers for Disease Control and Prevention is warning Americans about traveling to its northern neighbor – Canada – as COVID cases in the country have hit a new high.
The CDC moved Canada to its highest risk category on Monday – Level 4 or "very high" risk – saying, "because of the current situation in Canada, even fully vaccinated travelers may be at risk for getting and spreading COVID-19 variants."
Canada has seen its COVID cases jump to 294,437 new positive cases for the week ending Jan. 8, according to data from Johns Hopkins University, which marks the country's highest weekly total since the pandemic started in 2020.
The CDC determines a country as Level 4 when it has more than 500 COVID cases per 100,000 residents over the past 28 days.
Canada was previously listed as Level 3 or "high" risk and stood in that category since Aug. 30, 2021, CNN reports.
Also moving into the Level 4 category on Monday was the Caribbean island of Curacao. Curacao had previously been deemed a Level 3 destination by the CDC.
More than 80 destinations are listed in the CDC's Level 4 "very high" category, including popular countries such as France, the U.K., Italy, Ireland, the Netherlands, Portugal, South Africa, Spain, Switzerland, Sweden, Finland, Germany, Norway, Turkey and Greece.
The CDC has also placed cruise ship travel on its Level 4 warning list, saying that "the virus that causes COVID-19 spreads easily between people in close quarters on board ships, and the chance of getting COVID-19 on cruise ships is very high, even if you are fully vaccinated and have received a COVID-19 vaccine booster dose."
Also making moves on Monday were 10 additions to the Level 3 or "high" risk category, including Armenia, Bahrain, Belarus, Cape Verde, Ethiopia, Lesotho, Singapore, the United Arab Emirates, Zambia and Zimbabwe.
A Level 3 location has between 100 and 500 COVID cases per 100,000 residents reported over the past 28 days, according to the CDC.
Armenia, Belarus, Lesotho and Zimbabwe moved from Level 4 as their COVID situations improved, while Bahrain, Cape Verde, Ethiopia and Zambia moved up from the Level 2 "moderate" risk category as they saw an increase in COVID cases.
The United Arab Emirates also saw a spike in COVID cases, causing it to move up two categories from Level 1 "low" risk to Level 3. Singapore was listed as an "unknown" category last week due to a lack of reliable data on its COVID situation.
The CDC's Level 2 "moderate" risk category saw eight additions Monday, with the Democratic Republic of the Congo, El Salvador, Fiji, Kuwait, Liberia, Rwanda, São Tomé and Príncipe and Togo moving into this spot.
Level 2 is determined by having 50 to 99 COVID cases per 100,000 residents over the past 28 days.
The Level 1 "low" risk and "unknown" risk categories saw no new updates this week.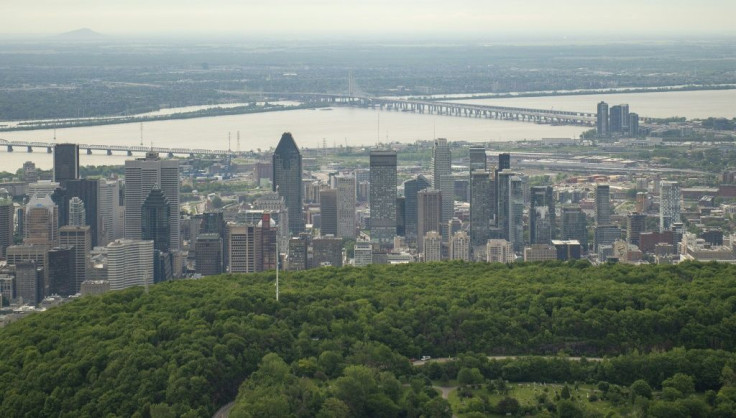 © Copyright IBTimes 2023. All rights reserved.