What Are The Real Risks Of The Omicron Variant? Scientists Give Assessments
After the appearance of the highly infectious Delta COVID variant caused concern, the Omicron strain is causing a new worry for scientists as its transmissibility seems unrivaled.
Scientists across the world are finding that it has the ability to cause reinfection and can evade antibodies from two-dose vaccine regimes.
The Centers for Disease Control and Prevention has said that Omicron makes up about 3% of all U.S. COVID cases, but some experts say those numbers are likely to be much higher.
"At the rate that it seems to be spreading, there isn't a surveillance system on the planet truly that could keep up with it," Bronwyn MacInnis, director of pathogen genomic surveillance at the Broad Institute of MIT and Harvard University, said on a call with reporters Tuesday as reported by USA Today.
Omicron has been reported in 35 states and 77 countries.
Scientists told Business Insider that the coronavirus will become endemic, where it will continue to be around at lower levels with seasonal occurrences and mild outbreaks much like the flu.
But some scientists are betting on a more dangerous outcome, where other variant forms develop that are more lethal, Business Insider reported.
Vaughn Cooper, the director of the Center for Evolutionary Biology and Medicine at the University of Pittsburgh, told the news outlet that the virus "seems unlikely to do much worse than what we're already dealing with. I keep getting fooled."
Scientists have also suggested the virus could mutate inside animals, infecting them with more than one variant at once, which would create a hybrid variant that would then spread to humans as an especially lethal version of the coronavirus.
"We've got an awful lot of SARS-2 around, so the potential for something to spill into humanity and recombine with SARS-2 is pretty high," Andrew Read, who studies the evolution of infectious diseases at Pennsylvania State University, told Business Insider.
However, there is another scenario that scientists believe could occur, where the virus improves its resistance to vaccines and more vaccinated people are exposed to severe illness.
"The evolutionary forces that could undermine vaccination — those are coming," Read said, adding that the virus "is a long way from having tapped all of its own mutational potential."
South Africa warned the world about the Omicron variant in mid-November and the World Health Organization deemed it a "variant of concern" on Nov. 26. The first death from Omicron was reported in the U.K. on Monday.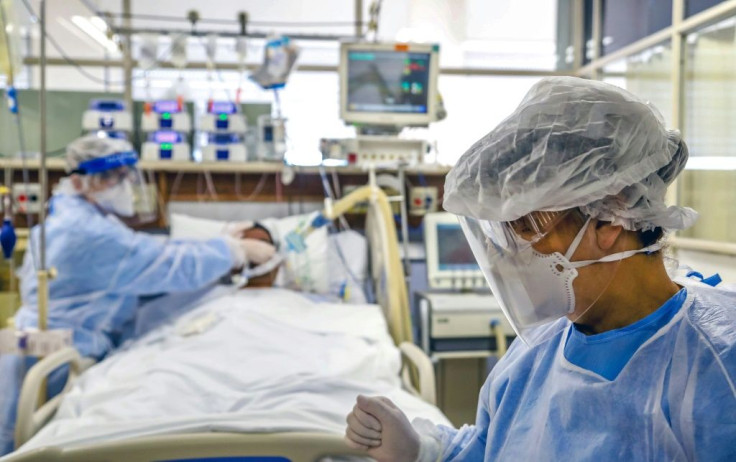 © Copyright IBTimes 2023. All rights reserved.