Americans See ISIS As Biggest Threat To US: Poll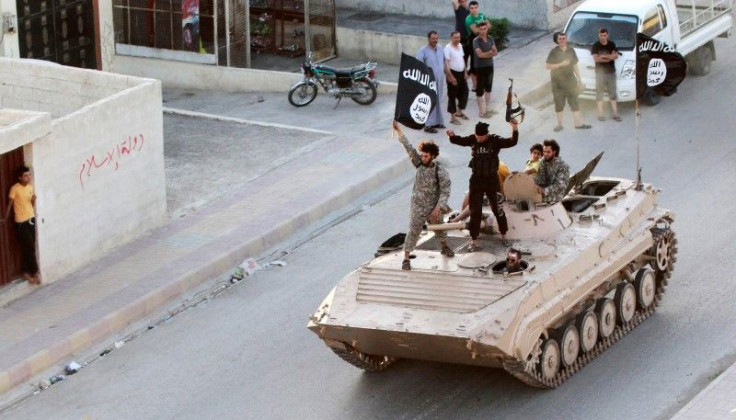 Americans believe that the Islamic State group, or ISIS, poses the most serious threat to the United States in the next decade, according to a poll.
Eighty four per cent of those quizzed by Gallup for the poll said they believed ISIS, the extremist Sunni organization which has seized stretches of Iraq and Syria, committing scores of atrocities, poses a "direct threat to the USA."
The nuclear threat from Iran, which claims it is developing a nuclear capacity for peaceful purposes, and the "military power" of North Korea pose the next two gravest threats, according to the poll.
Despite a ratcheting up of tensions between Russia and the U.S. since the beginning of the Ukraine crisis last year, only 49 per cent believed Russia poses the biggest threat, while 44 percent believed the ongoing conflict in Ukraine does.
The same number believe the Arab-Israeli conflict poses the greatest threat.
"In a winter that has seen acts of unspeakable terrorism, with Obama seeking authorization for military action against the Islamic State, Americans are clearly concerned about Islamic militants and terrorists," Gallup said in a statement.
"The conflict in Ukraine may not worry Americans as much because they see it as more of a threat to Europe than to the U.S."
In an earlier poll, 54 percent said they opposed sending military weapons and equipment, or so-called 'lethal aid', to Ukraine, where a ceasefire agreed between Kiev and pro-Moscow rebels began on Sunday, but fighting has continued.
The survey was based on telephone interviews with 837 people from throughout the U.S. selected at random.
This week FBI Deputy Assistant Director Michael Steinbach said that the U.S. was "not even close" to bringing the threat of U.S. citizens who had trained with terror groups such as ISIS under control.
However some experts believe that the threat to the U.S. from the Islamic State may be exaggerated, and rival jihadist group al-Qaeda retains a greater capacity to strike U.S. targets.
"To this point, ISIS has appeared content to terrorize Westerners in Syria and Iraq, where the group holds sway. Its core objective for now appears to be managing the territory it controls in those countries, not taking its fight to the West," Michael Kugelman, a senior associate for south Asia at the Woodrow Wilson International Center for Scholars wrote in the Wall Street Journal.
This article is copyrighted by IBTimes.co.uk, the
business news
leader