Americans Warned About Travel To 3 More Destinations Due To COVID Risk
The Centers for Disease Control and Prevention (CDC) has heightened the travel warning for Americans by adding three destinations to its "high" risk list as COVID cases in the locations rise amid the spread of the BA.5 variant.
On Monday, Romania, Moldova, and St. Pierre and Miquelon were upgraded to the highest risk level for travel as COVID cases reached more than 100 cases per 100,000 residents reported in the past 28 days.
Now listed in the Level 3 "high" category, the three places join nearly 125 locations that have been placed on the warning list as of Aug. 1. The CDC is currently monitoring about 235 places for COVID risks.
Level 3 is the highest risk category from the CDC since it revamped its travel warning categories. Level 4, which was previously the highest risk category, has now been reserved for extreme COVID cases, the emergence of a new variant, or the collapse of a nation's healthcare system. There are no destinations listed in Level 4 currently.
Also sitting in the Level 3 "high" risk category is now much of Europe, the Caribbean, Canada, Mexico, Brazil, and Australia.
The CDC advises American travelers to be up to date with their COVID vaccines before traveling to a Level 3 location but warns that "Even if you are up to date with your COVID-19 vaccines, you may still be at risk for getting and spreading COVID-19."
Also seeing category changes on Monday were Indonesia and Nepal, which moved up a rung to the Level 2 "moderate" risk category from Level 1 "low" risk as their COVID situations worsened in recent days.
A Level 2 nation has between 50 to 100 COVID cases per 100,000 residents reported in the past 28 days.
There are about 20 places listed in the Level 2 category, including high-profile spots such as India, the Philippines, South Africa, Saudi Arabia, and Zambia.
No new updates were made to the CDC's Level 1 "low" risk category this week, which sees a destination as having 49 or fewer COVID cases per 100,000 residents over the past 28 days.
Level 1 does currently have about 30 locations listed in the category, including Cuba, Egypt, China, Nigeria, Pakistan, and Uganda.
Lastly, one nation was added to the CDC's unfavorable "unknown" risk category with the addition of Vietnam. The "unknown" category is reserved for places that have unreliable information about their COVID situation due to their remoteness, ongoing warfare, or unrest. The CDC advises American travelers to avoid visiting a destination listed in the "unknown" category as the risks of contracting COVID-19 are simply unknown.
Vietnam was previously listed as a Level 3 "high" risk nation.
There are about 65 locations with an "unknown" status given by the CDC.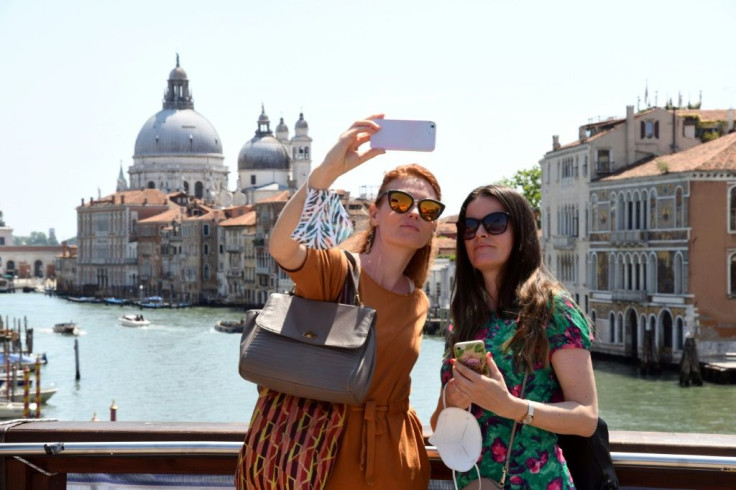 © Copyright IBTimes 2023. All rights reserved.