6 More Locations Deemed 'High' Risk For American Travelers Amid BA.5 Variant Spread
As concerns over the BA.5 variant mount, the Centers for Disease Control and Prevention (CDC) issued more warnings for Americans on Monday by moving six destinations on to its "high" risk category for travel.
Upgraded to Level 3 – now the highest risk category classified by the CDC – were the nations of Bangladesh, Bosnia and Herzegovina, El Salvador, Fiji, Honduras, and Poland – all of which have seen their COVID situation worsen in recent days.
A Level 3 "high" risk location is determined to have more than 100 COVID cases per 100,000 residents reported in the past 28 days.
COVID cases are increasing in many parts of the world as the BA.5 variant continues to spread. In the U.S. alone, the highly-infectious BA.5 strain of Omicron makes up nearly 78% of all COVID cases, according to the CDC. Globally, the BA.5 variant is causing COVID cases to spike as the mutation continues to spread and infect even those that have contracted the virus previously as it evades current vaccines and immune responses.
Currently, there are about 120 places in the Level 3 category out of the almost 235 destinations being monitored by the CDC, including nearly all of Europe, the Caribbean, Mexico, Canada, Brazil, and parts of Asia.
Level 3 was deemed the highest risk category for travel by the agency back in April as it now reserves the Level 4 "very high" risk category for nations that have an extreme number of COVID cases, the emergence of a new variant in a location, or the collapse of a country's healthcare system.
The CDC also categorizes destinations as Level 2 "moderate" risk and Level 1 "low" risk, depending on the number of COVID cases in the region.
While the CDC does urge American travelers to be up to date with all their COVID vaccines before traveling to a Level 3 location, it has said that "Even if you are up to date with your COVID-19 vaccines, you may still be at risk for getting and spreading COVID-19."
Level 3 was not the only category that saw updates on Monday, as the agency also made additions to its Level 2 "moderate" list, adding five new destinations – Equatorial Guinea, India, Moldova, the Philippines, and Togo.
All five locations saw their COVID cases increase in recent days, moving up from the Level 1 "low" risk category.
A Level 2 nation has between 50 to 100 COVID cases per 100,000 residents reported in the past 28 days.
As of Monday, fewer than 20 nations were listed in the Level 2 category, including places such as South Africa, Saudi Arabia, Kenya, Zimbabwe, and Zambia.
Also seeing changes this week were two locations that moved into the Level 1 "low" risk category as their COVID cases dropped in the last few days. The movers included Angola and Comoros.
A Level 1 destination has 49 or fewer new COVID vases per 100,000 residents reported over the past 28 days.
Currently, more than 20 places are listed in the CDC's Level 1 category, including Romania, Cuba, Egypt, Indonesia, China, Nigeria, and Senegal.
Lastly, the CDC added two nations – Dominica and Ethiopia - to its "unknown" category. The agency's "unknown" category has been reserved for places that may be remote and have ongoing warfare or unrest. There are nearly 65 nations listed in the "unknown" category, including French Polynesia, Sri Lanka, Haiti, Nicaragua, and Syria.
The CDC does warn Americans against traveling to places listed in its "unknown" category as the risk of contracting COVID is unknown.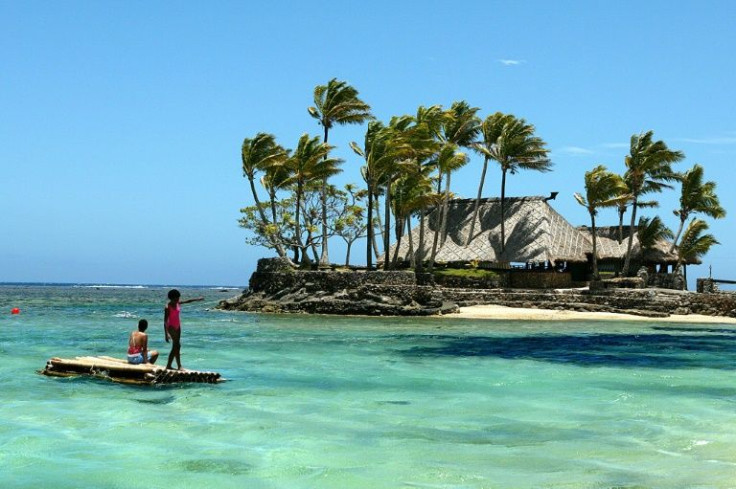 © Copyright IBTimes 2023. All rights reserved.