BA.5 Update: Symptoms, Nearly 80% Of New Infections, And More You Need To Know
As COVID-19 cases in the U.S. continue on a steady incline, the Centers for Disease Control and Prevention reported that the BA.5 subvariant now comprises nearly 80% of all new infections -- up from 67% a week ago.
The subvariant of Omicron was first detected in the U.S. in the Northeast back in April, with initial reports of the strain of COVID first being reported in South Africa. The subvariant has spread wildly across the country in only three months.
As BA.5 takes over the pandemic, symptoms of the subvariant are similar to those seen in other strains of the virus. Those infected with BA.5 can experience congestion, headaches, cough, and fever, with some individuals experiencing no symptoms at all.
Symptoms from BA.5 infections can last a few days up to a few weeks. Dr. Mobeen Rathore, professor at the University of Florida College of Medicine and a member of the American Academy of Pediatrics committee on infectious diseases, told USA Today, the impact "varies on a wide spectrum."
Children infected by the subvariant are often stricken with symptoms that include nausea, abdominal pain, vomiting, and diarrhea, USA Today reported.
"Certainly, this is an infection to pay attention to for parents of children because while most children don't require hospitalization, a few do," Dr. Claire Bocchini, an infectious disease specialist at Texas Children's Hospital, told the news outlet.
Immunity from the virus can wane even if vaccinated, and health experts have suggested that BA.5 can evade current vaccines and immune response from prior infections. However, it is not thought to be more transmissible or cause more severe disease than previous variants.
"Those who got infected with a pre-Omicron variant now have really limited protection against the infection of BA.4 or BA.5, so they cannot really count on natural immunity to protect them," Laith Abu-Raddad, an epidemiologist with Weill-Cornell Medicine in Doha, Qatar, told CNN.
"Those who get infected more recently with an Omicron variant, they have pretty good strong immunity -- but of course not total immunity -- against reinfection," Abu-Raddad added.
The CDC recommends isolating for at least five days when symptoms of COVID-19 appear, or after testing positive for the virus. It also suggests wearing a mask around others, especially indoors.
If fever disappears and symptoms improve, the CDC said that isolation may end with precautions taken for another five days, including avoiding travel and wearing a face mask at home and in public.
Health experts say that the best defense against BA.5 and other COVID variants is to be fully vaccinated and boosted. Although the subvariants can elude current vaccines, symptoms are often milder and hospitalizations and deaths are less likely.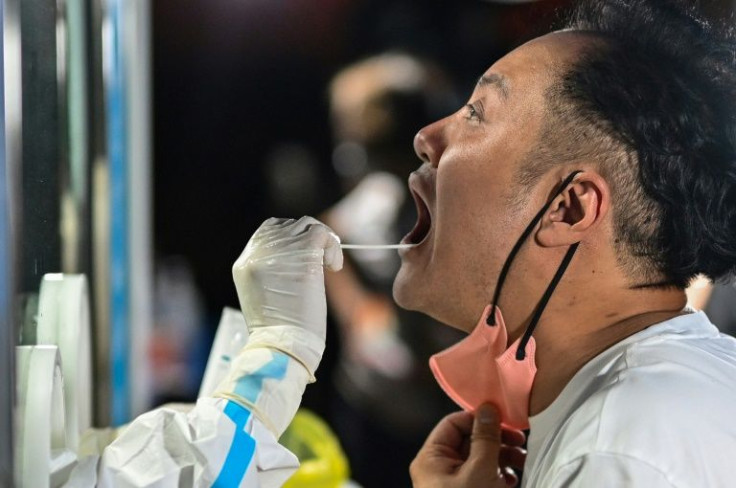 © Copyright IBTimes 2023. All rights reserved.