Amid Mobile Concerns, Dell Reports Impressive Earnings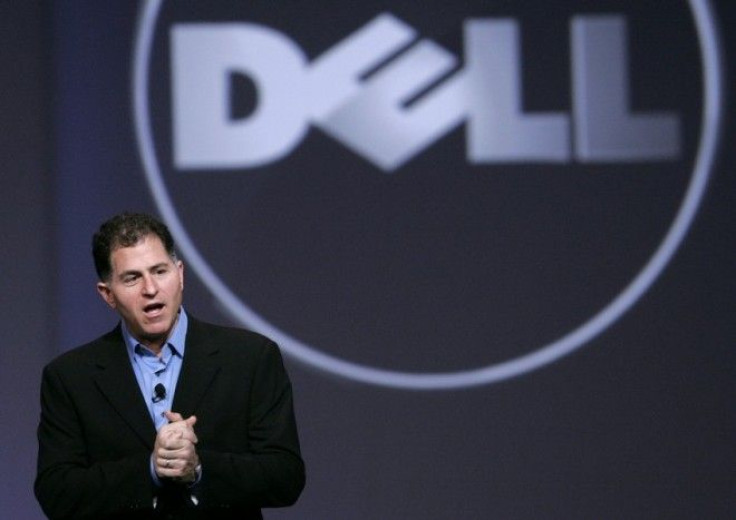 Even as the company faces turmoil in its mobile products division, Dell reported record third quarter earnings.
The Round Rock, Tex.-based company's operating profit of $1.02 billion and earnings per share of 42 cents in the fiscal third quarter represented a 77 percent increase over the third quarter of 2009's $577 million and 17 cents per share. Its revenue of $15.4 billion was a 19 percent increase from $12.9 billion in the previous year.
The company said both commercial and enterprise sectors did well for them, though earnings did not beat Wall St. expectations of 32 cents per share share and revenue of $15.74 billion, according to Thomson Reuters. Shares of Dell's stock were up nearly seven percent to $14.61 per share in after hours trading.
Our strong results demonstrate that we are listening to customers and delivering what they want. It validates that our strategy to offer choice and efficiency at every level of the IT enterprise computing stack is taking hold, and we are more focused than ever to being a true partner - not merely a provider - to our customers. Dell is growing in the right areas, and I'm very excited about our momentum, said Michael Dell, chairman of the board and chief executive officer, in a statement.
The record earnings comes at a crucial time for Dell as the company faces serious questions from analysts and investors about its foray into mobile devices. Dell recently announced through a Securities and Exchange Commission (SEC) filing that Ron Garriques, president of Communications Solutions and head of the mobility division, is leaving the company.
Under Garriques' direction, Dell made a push into the mobile devices market with the release of the Streak tablet and its smartphones, the Venue and the Aero. Garriques will stay with the company as a consultant through 2011.
David Frink, a representative of the company, said in an emailed statement, Dell is making an organizational change to align its Communication Solutions Group (CSG), mobility product offerings and resources within the broader company. So, we're integrating CSG into our core operating structure to increase efficiency in mobile product development, sales and operations. The combination of the company's mobility group into our business units, Large Enterprise, Consumer/Small Medium Business, and the Public sector, is recognition that the opportunities in mobile have quickly grown beyond consumer-focused initiatives for Dell.
In the wake of the integration of the mobility group with other divisions, Garriques decided to pursue other opportunities, Frink said.
While Dell has not reported official sales numbers for any of the devices, the company said mobility accounted for 32 percent of its revenue, or $4.8 billion. Mobility-based products grew three percent sequentially and 16 percent year-over-year. It's likely the company's established laptop product line were more responsible for this growth than the newer tablet and smartphone products.
Ashok Kumar, analyst at Rodman & Renshaw, says Dell cannot afford to leave the mobility segment. The company's efforts in servers and storage are reliant on success in hardware -- including mobility.
They can't afford to leave handsets, as they lock in on customers on enterprise they need to have presence in all platforms from servers to hardware. If they don't participate in one area, they are allowing a Trojan Horse for their competitors, meaning they'll slip in on one area and could eventually take share in other areas, Kumar said.
Kumar says Dell has to differentiate itself from Android-based products and the iPhone and find a smartphone business model that suits them. Right now, he says, the smartphone market has consolidated into Android, iOS and everyone else.
It's not their fault, Android are 'me too' products, Apple is only different in content. They are getting manufactured at the same facility by the same partners, only thing different is the logo on the outside, he said.
© Copyright IBTimes 2023. All rights reserved.