Amid Russian Hostility, Sweden Considers Military Conscription To Help Defense Shortfall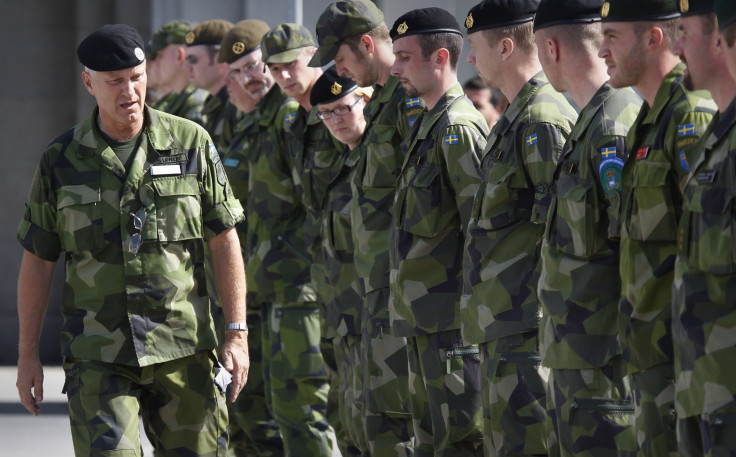 The Swedish government is considering reintroducing military conscription to fill a personnel shortfall and a lack of specialized skills across all defense branches. The Scandinavian country's Foreign Minister Margo Wallstrom recently echoed comments made by other senior Swedish politicians in recent months who hinted at a return to compulsory military service in the wake of a re-emergence of Russian hostility in Europe, Defense News reported Thursday.
"I am among those who welcome a modernized, gender-equal version of conscription, with both military and civilian components," Wallstrom told a defense conference earlier this week. "Imagine if we had civilians in reserve this autumn and they could have been called on to reinforce the immigration agency."
Sweden absorbed around 160,000 refugees in 2015, the highest number per capita in Europe.
Swedish Military Expenditure Over Time | FindTheData
The country abolished conscription in 2010 under the then-former center-right government. The new Social Democrat-Green coalition believes now may be a good time to bring it back, and the public appears to agree.
A January poll found more than 70 percent of Swedes supported bringing back conscription for men while also adding women who were previously exempt. Only 16 percent of respondents in the poll said they thought it was a bad idea. The practice was introduced in 1901, but had gone through years of decline to the point where military planners only chose men who were willing to serve.
However, current shortages of around 7,500 personnel mean new solutions are required. In recent months, past conscripts have been called back to service to make up the shortfall, the Local reported. "It could be that many see conscription as a possible solution to the defense's staffing problems that are constantly reported in media," said David Ahlin, Ipsos head of public opinion.
The shortage also comes during a time of turmoil across Europe as Russia resumes its role as the continent's main agitator after annexing Crimea, becoming involved in the Ukraine war and regularly testing the defenses of many Eastern and Northern European countries in the last two years.
© Copyright IBTimes 2023. All rights reserved.