Amid Russian Tensions, US And Canada Military Flights For Observation To Be Conducted Over Russia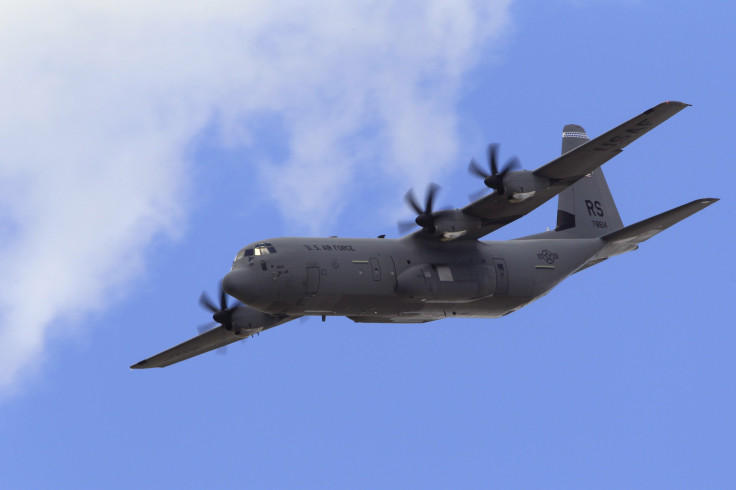 A joint group of U.S. and Canadian military surveillance teams is expected to conduct a series of observation flights over Russian territory this week as part of a treaty designed to create transparency and trust between Russia and the West, according to a report Monday from Russian news site Tass. While similar flights have been commonplace since the treaty went into effect in 2002, they have taken on more significance over the past two years as old wounds between NATO and Russia have been reopened over conflicts in Ukraine and Syria.
"On Nov. 2-6, as part of implementation of the international Open Skies Treaty, a joint Canadian-U.S. mission plans to perform an observation flight over the territory of the Russian Federation on board a Canadian C-130J observation plane," Sergey Ryzhkov, chief of the ministry's national Nuclear Risk Reduction Center, told Tass.
During the flight, which is expected to be flown over a route agreed on by Russia, Canada and the U.S., Russian Air Force specialists on board will control the use of surveillance equipment, Ryzhkov said. He also noted that that as part of the same agreement, a Russian group of observers will guide a Russian An-30B aircraft over German territory.
U.S. Military Deployments in Russia | FindTheData
A team of U.S. and Ukrainian teams conducted similar flights over Russia in March, while Moscow arranged for its Open Skies team to fly over Greece in February and over the U.S. in December, covering a maximum range of 2,640 miles.
The flights have played an important part of retaining the small amount of trust that still exists between the West and the Russian-led East. Moscow's decision to annex Crimea in March 2014 and its continued involvement in the East Ukraine war has caused widespread alarm in both Europe and the U.S. that Russia is looking to regain the same sphere of influence in the Eastern European region that it had before the end of the Cold War in 1991. Meanwhile, Russia has contended that it feels threatened by attempted U.S. and European expansionism intended for the E.U. and NATO alliance.
To add to the complex relationship between the two regions, Russia is now heavily involved in the Syrian civil war, having commenced airstrikes alongside, but not with, a U.S.-led coalition.
The Treaty on Open Skies allows any of the 34-member countries to carry out observation flights over one another's territories to gather information on military forces and activities that are of concern to them, according to the U.S. Department of State.
© Copyright IBTimes 2023. All rights reserved.