Amtrak Derailment 2015: America's Failing Infrastructure Goes Beyond Railroads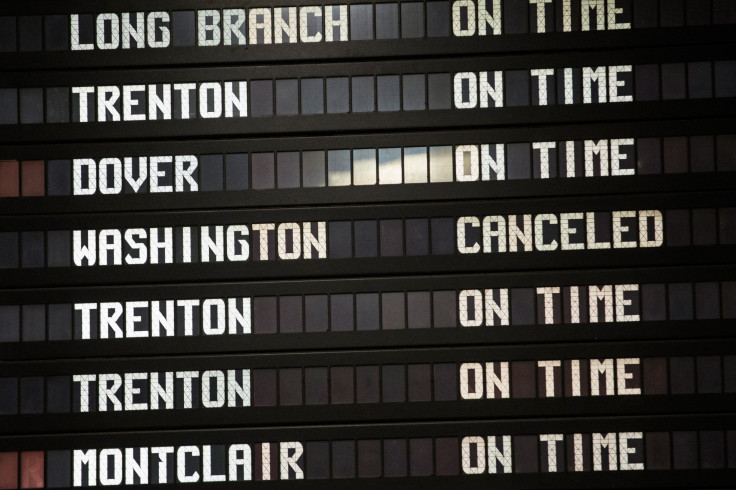 Frankford Junction, the stretch of track in Philadelphia where an Amtrak train derailed Tuesday night, is known for its difficulty in maintaining a good state of repair. While the derailment is putting a spotlight on what caused the crash -- it's still not clear if failing infrastructure resulted in the incident -- there are other Frankford Junctions across America -- on its bridges, highways, local roads and dams.
The American Society of Civil Engineers' 2013 Report Card for America's Infrastructure estimated that $3.6 trillion needs to be invested by 2020 to maintain a good state of repair. The group gave the U.S. a D+ grade on overall infrastructure, with D grades going to dams, a D- to levees, a D to roads and a C+ to rails. Among the recommendations was to "improve passenger rail in dense urban corridor markets and as an alternative to air and automobile travel for intercity markets."
"We take our infrastructure assets for granted," said Patrick Sabol, a senior policy research assistant at the Brookings Institution's Metropolitan Policy Program. "A lot of these infrastructures that we rely on every day … a lot of those assets were built 50, 60 and even some cases 100 years ago." For instance, in places like Detroit and New York City, some areas still have wooden pipes that deliver water to homes.
Federal infrastructure funding totaled $96 billion in 2014, nearly a third of the $320 billion that was funded through state and local governments, according to the Congressional Budget Office. In the last 30 years, public infrastructure spending was about 2.4 percent of GDP, and about under 2 percent currently. Sabol said that funding needs to double to about 4 percent of GDP for the country to have adequate infrastructure.
In his 2015 State of the Union address, President Barack Obama urged Congress to pass a "bipartisan infrastructure plan that could create more than 30 times as many jobs per year, and make this country stronger for decades to come." The president also made infrastructure a priority in the 2009 stimulus package to spur an economic recovery, although ultimately only a third of the $831 billion was earmarked for infrastructure.
While Democrats and Republicans agree that the country needs infrastructure upgrades, the issue hasn't been resolved because GOP lawmakers have demanded that the country pay for it through spending cuts, which Democrats are reluctant to do. Raising the gas tax is considered a third rail, so that hasn't been discussed as a viable option, and Republicans aren't amenable to Obama's proposal of a one-time 18 percent tax on overseas profits to pay for infrastructure improvements.
"When you have a really unreliable federal funder, that's not a great way to plan something that lasts generations," Sabol said. "We're running out of shenanigans. We have to come up with a new way to pay for this."
© Copyright IBTimes 2022. All rights reserved.
FOLLOW MORE IBT NEWS ON THE BELOW CHANNELS